'90210' Beauties Show Off Their Bikini Bodies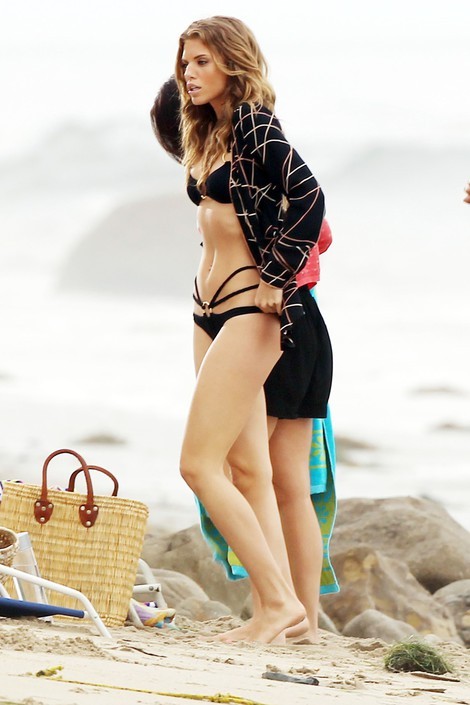 Annalynne McCord, Jessica Stroup and Jessica Lowndes showed off their beach bodies while filming in bathing suits for "90210" on the beach in Los Angeles today. Their job looks tough, doesn't it?
McCord, above, wore a sizzling black string bikini with a long-sleeved cover-up. Lowndes donned a colorful striped bikini top, black shorts and a pink sweater. Stroup opted for a 50s-style strapless red suit.
Popular Canadian singer Carly Rae Jepsen will appear on the fifth season premiere on Oct. 8 on the CW. She will perform a song from her new album.
See more bathing suit photos from the set...