9 Stars Who Have Felt The Wrath Of 'Halloween's' Michael Myers

When John Carpenter envisioned his horrific tale of a serial killer terrorizing his family more than 30 years ago, he likely had no idea that "
Halloween
" would become one of the longest-running film franchises ever.
Over the course of 10 films, including
Rob Zombie
's two semi-unrelated movies ("
Halloween II
" opens Aug. 28), many famous faces have drifted through Haddonfield, some in major roles, others in bit parts.
Here are nine stars who have felt Michael Myers' wrath in the "Halloween" films.
Jamie Lee Curtis
: No one has their success more intricately linked with these movies than Curtis, who parlayed her starring effort in the 1978 series opener - her first film role - into a career that's still going strong to this day.
For many years, Curtis was labeled as the "Scream Queen" for her appearance in both "Halloween" and its sequel but also a host of other horror flicks, including "Prom Night" and "Terror Train".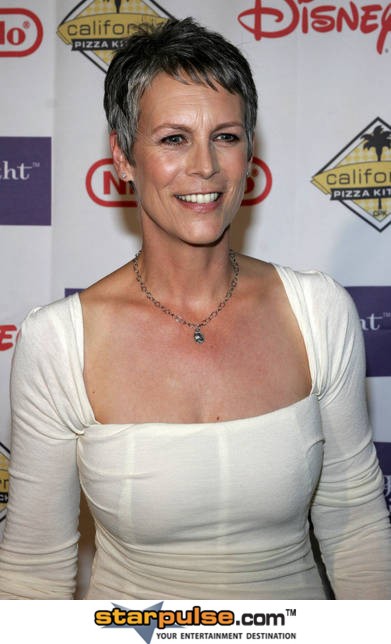 Image © PR Photos
Curtis purposely avoided horror movies for many years, which made her return in "
Halloween: H20
" so memorable, by stepping into a character that many people thought she would never revisit. She followed that up by appearing in the abysmal "
Halloween: Resurrection
," where it appeared Laurie Strode was out of the picture for good.
Paul Rudd
: While he may be known primarily for his comedy stylings, Rudd made a departure into horror with his appearance in "
Halloween: The Curse of Michael Myers
".
The film came out months after his breakout role in "
Clueless
," although "Curse" was shot before that only to become held up in numerous reshoots (the infamous Producer's Cut allegedly features nearly 45 minutes of alternate scenes/takes).
Rudd plays Tommy Boyle (the child Curtis' character babysits in the first film), who is obsessed with Michael Myers and must stop his latest killing spree. There's a bunch of nonsense about druids and cults in this film, and though Rudd does his best to sell it, although I imagine this isn't at the top of his resume.
Josh Hartnett
/
Michelle Williams
/
Joseph Gordon-Levitt
: When the franchise was re-launched with "Halloween: H20," the series got a "Scream"-like makeover in the sense that relative no-names were replaced with up-and-coming actors, many of whom would go on to bigger and better things.
In his debut role, Hartnett played Laurie Strode's son, who has no idea that good ol' Mike is his uncle. Hartnett was set up to be the It-boy for a period of time, but his career seems to have stalled after a string of disappointing releases.
Meanwhile Williams and Gordon-Levitt, who had smaller roles in the film, have become respected actors in their own right (Williams has an Oscar nomination under her belt), making their appearances here even more jarring.
LL Cool J
/
Busta Rhymes
: Part of the strategy of luring in younger and urban audiences to the later films involved bringing in these high profile rappers, although both seem to be shoehorned into their respective movies.
Instead of being integral parts of the plots, both are used for comic relief, which has never been an element of the "Halloween" films. In particular, Busta seems overmatched by his role, albeit in a terrible film, and he is blessed with some of the worst lines ever written.
Amazingly, both survive the black-guy-dies-first curse and make it to the end of their movies.
Katee Sackhoff
: Before she became everyone's favorite Cylon on "Battlestar Galactica," Sackhoff landed an early role in "Halloween: Resurrection" as a media-hungry college student who gladly agrees to the reality-show concept in order to gain fame as a broadcaster.
To give you an idea of how new she was to the scene, her name was misspelled as "Sachoff" in the opening credits.
Dana Carvey
: Here's one from out of left field, as the former "
Saturday Night Live
" star had a blink-and-you'll-miss-it role in "Halloween II" as a news assistant. Hey, we've all got to start somewhere.
Story by
Elliott Smith
Starpulse contributing writer