9 Classic Memorable Reality TV Moments: From Innocent To Cruel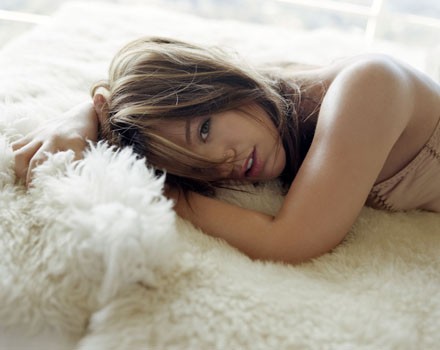 The one thing about reality television is that for the most part, it is completely unscripted (or so the networks would like us to believe.) What happens on camera is usually a reaction to something another cast member did and therefore, causes lots of juicy ammunition for others to keep the perpetual fires lit. Reality has become a hotbed of catcalls, catfights, bad behavior and image-wrecking scenarios. Still, there are some bright lights in the genre. Some of the best reality show moments have made us cry, held back our disbelief and ran us straight to social media to talk about it with others. These 9 moments range from innocent to downright cruel, but one thing's for sure, they are timeless!
1. "American Idol" Cougar Judge Paula Abdul
Paula Abdul went from pop music princess and dance diva, to unpredictable talent show judge over the course of her career. So when a controversy leaked that she was more than a bit involved with one of "American Idol's" younger contestants, it was a juicy tidbit everyone wanted to know more about. Of course, media-hungry Corey Clark made sure his name was in the spotlight long after his days on "AI" were over. Second season hopeful Corey Clark was disqualified from the competition for failing to reveal an arrest record. Later, in 2005, he revealed that the reason he left the show was because of his months-long affair with Abdul. While basking in the attention the controversy brought to the show, in the interest of fairness, Fox conducted an investigation of Clark's claims and found them to be false. Abdul was later allowed to continue her work on the show.  Idol.'"
No one on the cast of "RHONJ" was a real fan of original cast member Danielle Staub. After one of the housewives found a copy of "Cop Without a Badge," a book written by one of Staub's ex-husbands, the women had more ammunition against their "friend." The book detailed Staub's alleged involvement in prostitution, kidnapping and cocaine. Teresa Giudice was so upset during an evening out with the other housewives, she called Staub out in front of everyone, dramatically flipped a formal dining table and screamed "prostitution whore!" at the top of her lungs.
3. Snooki Gets Punched On "Jersey Shore"
When "Jersey Shore" premiered in 2009, no one was expecting this reality series about twenty-something's summering at the Jersey Shore to take off the way it did. Initially, progress was slow for the series, much to MTV's dismay. But the series really took off when the network began to air promotions showing Nicole "Snooki" Polizzi getting punched in the face by a guy at a bar during the show's fourth episode. This violent viral sensation took the series from ho-hum to hot and suddenly, the entire cast was propelled into the spotlight and stayed there for six seasons. Under pressure from domestic-violence groups, MTV decided to cut the punch from its Dec. 17, 2009, broadcast.