9 Best Classic Movies Scenes And Moments Ever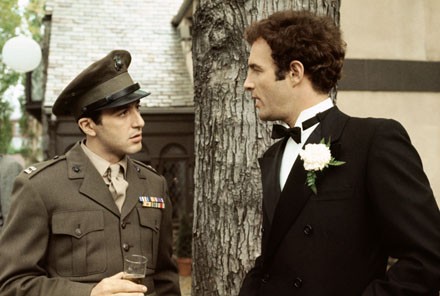 With so many classic movies to enjoy again and again, along with scenes for days to choose from, selecting 9 of the best classic movie scenes hard was a daunting task. To meet the criteria, not only did the selection had to be from classic films, the scenes also had to evoke a feeling from viewers that burned it into their collective memories. Agree or disagree, the following flicks are some of the best ever made and with each and every scene being incredible, let's just say that the following are some of the best in their respective films.
9. Trap Scenes, Home Alone (1990)
In the 1990's, every kid wished they were Kevin McCallister, alone in New York City and able to do what they wanted without any parental supervision. Admit it, as an adult, that wish still rings true. Kevin has to be the coolest film kid ever. He's never truly afraid, can always handle himself in every situation and most of all, get the bad guys in the end. Best scenes ever? Every trap scene towards the middle/end of the film, from the ice on the stairs to dart guns and boiling hot doorknobs. Gratuitous violence? Sure. Funny as hell? Absolutely!
8. MaLynne's Breakdown, Steel Magnolias (1989)
"Steel Magnolias" is the epitome of what a tear-jerker movie should be. The story of a group of women from different walks of life, each dealing with different trying situations, "Magnolias" reiterates the southern symbol of a flower that is delicate and tough at the same time. In this film, no one was more tough than MaLynne. The matriarch of her family and group of friends, she learned to rely on her own strength to help her daughter Shelby weather the storm of her advancing diabetes symptoms. Although she was told she could not have children, Shelby defied doctors orders to bear her son  Jackson, eventually weakening her kidneys to the point of death. After her funeral, MaLynne's outburst was the pivotal scene of the movie. A mother who comes to terms with how her life has been supremely altered through her daughter's death.