85th Academy Awards Fashion: The Best & Worst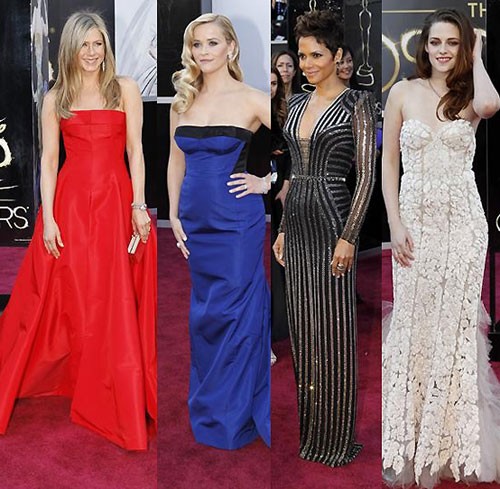 The biggest event of the year in Hollywood took place on Sunday night - The 85th Annual Academy Awards - and the stars primped and preened for their red carpet appearances.
There weren't any major fashion flubs (and admit it, that's one of the reasons you tuned in to watch!) but there were a few style missteps. For example, usually a "best" list regular, Halle Berry looked a little too space age in a black and silver heavily striped Versace gown.
Kristen Stewart also disappointed in a Remm Acra lace dress that didn't do much for her skin tone nor her figure.
Conversely, Jennifer Aniston's Valentino dress was simple but gorgeous, and Reese Witherspoon popped in vibrant blue Louis Vuitton. "Best Actress" winner Jennifer Lawrence also stunned in a white Dior Haute Couture gown - although some have commented that it looked a bit like bridal wear.
Strapless gowns were a major theme of the night, and the red carpet was full of gorgeous ladies everywhere you looked.
Check out the best, worst and so-so gowns of the evening, and tell us which ones were your favorites!