80s Flashback: Debbie Gibson Glams Up For 'Take Me Home Tonight' Premiere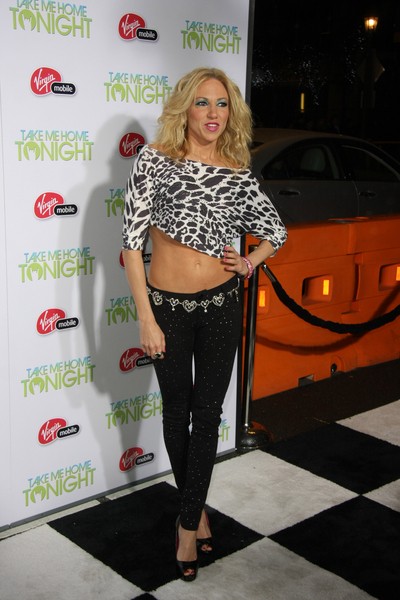 Debbie Gibson showed up at the "Take Me Home Tonight" Los Angeles premiere in a jungle-print half shirt and sparkly skinny jeans. She paired the look with green eyeshadow. The film is set in 1988, so we can see she's just paying homage. What do you think of her 80s-inspired fashion?
The 40-year-old pop star recently starred in the made-for-television movie "Mega Python vs. Gatoroid" about a crisis in the Everglades where giant pythons threaten the alligator populations.  Fellow 80s pop star Tiffany co-starred.
Debbie recently warned Justin Bieber to slow down on his rise to superstardom because he will "lose his sanity" if he fails to stay grounded. She fears Justin, 16, is taking on "too much too soon" and thinks his hectic schedule could cause him to crash and burn when he's older.