8 Things We Learned From Comic Con 2012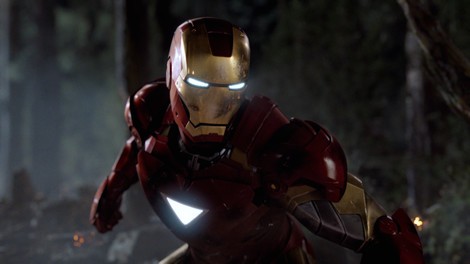 It's no secret Comic Con has been invaded by Hollywood. And why not, considering how comics have now invaded Hollywood? It's hard to list everything that happened over the weekend, so here are the 8 things we learned at Comic Con 2012.
- Iron Man is changing his colors. Ever since Iron Man moved away from his original prototype (the one he uses to break out of his mountain prison in the first film), he's worn yellow and red. Well, that's changing in Iron Man 3 - if he's wearing the suit being shown off at Comic Con. The suit displayed is gold with red accents, creating a "blinged-out" look we should come to expect from Tony Stark. Why the change? We'll have to wait and see.
- Neill Blomkamp looks like he can top District 9. Elysium, his upcoming movie, hits on the same topics as his brilliant debut, like the have and have-nots. This time, the poor continue to live on Earth while the rich live on the beautiful planet of Elysium. When Matt Damon is blasted with radiation and given 5 days to live, he decides getting on Elysium should be the main entry on his bucket list. The rest of the film is a guarded secret, although the rough cut footage at the Con was enough to get everyone salivating.
- The Twilight cast is funnier and smarter than their script material. The Twilight cast always delivers a good panel and a huge crowd. For their last panel, they once again proved they are way above the blasé material they are given in the films. Robert Pattinson suggest a Mr. & Mrs. Smith plot for a sequel, Kristen Stewart tried to talk about raunchy sex scenes without swearing, and she said her first impression of Rob during the filming of the first movie was "I liked his pants." 
- Other than Twilight, Total Recall had the best panel stars. Usually Jessica Biel would be enough to draw the crowds of Comic Con to a panel. But throwing Colin Farrell and beloved Bryan Cranston into the mix was just too much. It must have been difficult for the fans to keep all of the Breaking Bad questions out of a Total Recall panel.
- Peter Jackson is shooting so much footage that The Hobbit could be a trilogy. Jackson doesn't want to cut too much material his second Hobbit film - but he may have enough to split it into two movies! "That's a discussion we're having, yeah," he told HitFix. "We have certainly been talking to the studio about some of the material we can't film, and we've been asking them so we can do a bit more filming next year. Which, I don't know what would come of that, whether it'd be extended editions or whatnot. But those discussions are ongoing." 
- Marvel is adding more heroes. Marvel isn't going to rest on its laurels and only showcase the heroes of The Avengers. Two more titles are in the works based on Marvel comics: 30 seconds of Edgar Wright's Ant-Man was shown ("Ant-Man will kick your ass, one inch at a time," he mused), and Guardians of the Galaxy was announced for a 2014 release. GotG would be the odd superhero group featuring an anthromorphic raccoon brandishing a giant gun.
- Kevin Bacon is on TV for the first time. Bacon will star in FOX's The Following, about an agent surrounded by manufactured serial-killers (whatever that means). It's his first recurring role in a television series.
- Pacific Rim is the "giant robots fighting monsters" film we all wanted. Guillermo del Toro certainly delivered when he gave a first look at his film Pacific Rim. It featured glances of robot-on-monster battles and Idris Elba proclaiming "Today we are cancelling the apocalypse!" Charlie Day fanned the flames when he told interviewers, "Whatever you're thinking for big, think bigger."