8 Remarkable Comedians In Honor Of National Humor Month
6. Colin Mochrie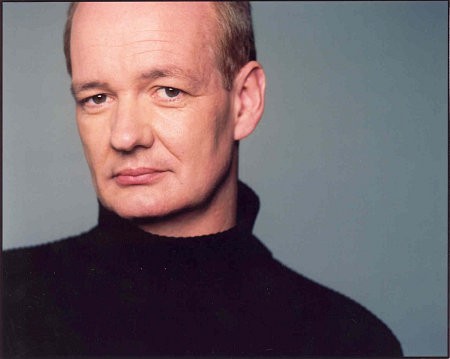 I'm cheating just a bit here, as I'm really talking about the greatness that was Whose Line Is It Anyway, and improv is not stand-up comedy. However, I don't think I could do a list about comedy without mentioning the years that my friends and I were rolling due to some version of "Hoedown" or "Scenes From A Hat." We used to talk about Whose Line over lunches in high school. And though I love all the Whose Line alums, the one who made me laugh the most was Colin Mochrie.
He put up with so much from his fellow castmates, most of it having to do with his lack of hair, and darned if it wasn't funny - not just what they were saying but how Colin often gave as good as he got. He was great playing deadpan or cranky, and far outshone his colleagues in the games 'Questions Only' and 'Green Screen'. Other comedians came and went on both the US and UK versions of Whose Line, but the two that I always felt the show must have were Ryan Stiles and Colin.
Every time Colin appears somewhere since, it brings back those fond memories for me. He's been in Nabisco ads and was in the video at the Boudin factory at Disney's California Adventure. He was also the host of a hilarious Animal Planet special called Wild Survival Guide that I saw all of once and have sadly never been able to find again. He's one of those people that I just love to see pop up somewhere.
Colin has also participated in what I think is the most insane comedy bit ever performed. It involves live mousetraps being set up across the stage and the players then having to do a skit on that stage while blindfolded. As you can imagine, it is both incredibly painful and admittedly hilarious to watch. I can't believe anyone would ever be willing to do that, but I've seen Colin do it, and for that he'll always have my respect. I certainly wouldn't be that brave.
I am in no way discounting the comedic prowess of any member of the Whose Line bunch. Yet as this is a list of individuals, I must pick just one, and I have to go with Captain Hair.
Order Colin & Brad's DVD, Two Man Group.
Follow him on Twitter.