8 Remarkable Comedians In Honor Of National Humor Month
5. Hal Sparks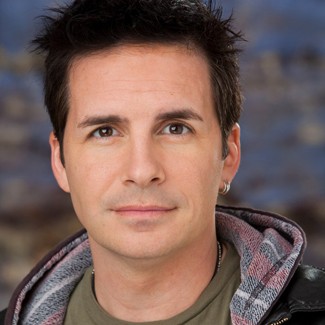 He's probably better known as an actor thanks to his co-starring role on Queer as Folk (that or the endless string of VH1's I Love The... shows), but Hal Sparks is a pretty hilarious comedian. musician and TV host.
From early in his career, there's a truly laugh-out-loud bit where he takes a great shot at Ikea. But where Hal has really made his mark is in combining his sharp sense of humor with his willingness to state and to own his opinion on a variety of subjects, be it relationships or politics. He's very honest, you could even say blunt. What you see (or hear) with him is exactly what you get.
That can be a dangerous thing. Some people can be thrown or even turned off by that directness. I personally admire that he's secure enough in himself to not be bothered by that possibility. Like many of the comedians on this list, while he'll skewer others, he's equally willing to fall on his own sword. He's made fun of how seeing a plastic bag coming toward his car on the road will send him into a panic.
Something else I enjoy about him is that in the course of his routines, he's unafraid to stand up for others, particularly women but other groups as well. There's a bit in his most recent act where he calls us out for admonishing crying babies on airplanes, pointing out that they're too young to understand the concept of pressurization and that the wailing is the only way that they know how to communicate that fear and confusion. Sure, I still find crying babies on airplanes to be annoying, but I must admit that he has a valid point, so these days I hold my tongue.
I've gotten to meet a few of the comedians on this list, but meeting Hal was especially unique. I got the chance to meet Hal some six years ago, when he was a contestant on FOX's Celebrity Duets. He spent way more time talking with me than I expected; we were literally the last two people to leave the studio that day. I was inspired by our conversation and ended up crafting a fictional character from it. Naturally, before I started writing for that character, I went seeking Hal's permission. Not only did he give it to me, but he thought it was great and encouraged me to write.
We fell out of touch until last year, when he brought his stand-up to my town. I figured he'd never remember our chat, but wanted to thank him again anyway, so I went to talk to him after the show. I was floored to find out that he recalled me and the novel I'd ended up writing. He's funny, he's multitalented, but most importantly, he's really listening to what his fans say, too. I'll always appreciate that he gave me an idea and then let me run with it.