8 Remarkable Comedians In Honor Of National Humor Month
April is National Humor Month, so I've pulled together a list of my favorite comedians. Here are eight people who make me laugh...who would be on your list?
1. Adam Ferrara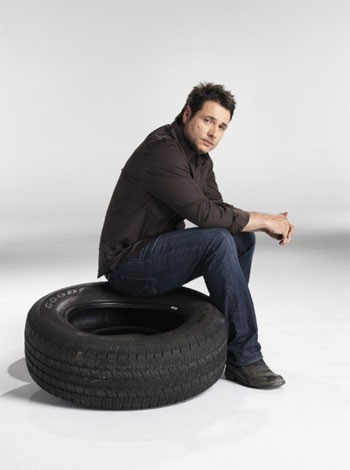 I genuinely consider Adam Ferrara to be the funniest human being on the planet Earth, and that's because he has performed a miracle: my mother thinks he's funny. My mother doesn't think anything is funny, but she likes him. My father believes we should fly Air Jamaica on the next family vacation. I, meanwhile, laughed so hard during his February set at the Hollywood Improv that my stomach hurt.
It doesn't get better than that.
There are so many bits of his that I love, that I can't pick just one or two to recommend. Maybe it's that Air Jamaica bit ("it's a Bob Marley tour bus in the sky"). Or the part about Fox News. Or how the world to him is like a giant station wagon ("[the] United States is driving, the pain-in-the-ass countries are in the back"). Or when he rants about traffic in Los Angeles. It all makes me laugh, largely because I agree with him at the same time.
What makes Adam's stand-up so classic is his delivery. There are a lot of funny people, but the best comics make watching them and a microphone for an hour an experience, and Adam is one of those people that you have to see to get the full effect of how great he is. His facial expressions alone can set me off into giggling. His exasperated look is the best I've ever seen. And when he starts doing different voices (be it of women or Paulie the Apostle), I can't be drinking or it will end up on the table. Adam is not just a funny person; he is also an excellent performer.
Here, I should give a shout-out to my friend Laurie LeBlanc, who was a fan of Adam's long before me. When I told her that I was going to visit the set of the American Top Gear, she told me that she thought I'd really like him. She was right. My interview from the Top Gear set became one of my favorite pieces I've ever written, and I made two new friends out of it, in Rutledge Wood and Adam. They're both gentlemen who have kept in touch with me since, and who've supported me, for which I am eternally grateful.
And Adam continues to make me laugh. I usually join him and Rutledge in live-tweeting during Top Gear broadcasts, but had to miss this week's season finale due to my commitment to The Voice live shows. When I broke the news to him, his response was "Oh come on, is this because Adam Levine is free?" He has pwned me before and I am sure he will again. Probably as soon as he reads this column. I'm really glad to say we know each other.
But Adam isn't on this list because I'm friends with him. He's number one because there's nobody else that makes me laugh so often. I'm a lucky girl to know the funniest person I can think of.