8 Reasons Why We Love Kristen Stewart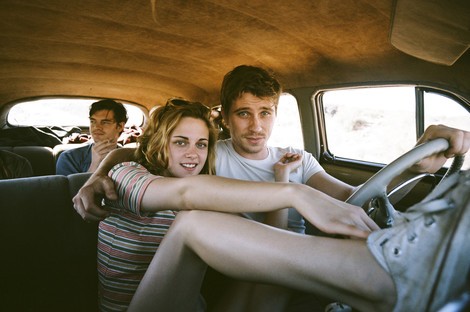 5.) After a budget cut in the film adaptation of Jack Kerouac's On The Road, Kristen made less than $200,000   (compare that to the millions upon millions she gets for Twilight) so that she could continue starring as Marylou. 
6.) She's a hard worker, and those are the best kind of famous people.  In August, she told U.K Mag, Little White Lies "I should be working. I don't want to take a break. It's funny, on set, I don't have to go to the bathroom, I don't have anything wrong, I'm literally not even in my own body. They wrap and they send me back to my trailer and I f---ing fall to pieces. I suddenly realize that I've had to pee for six hours and I'm starving." 
7.) She's an animal lover.  She and Robert Pattinson rescued their dog, Bear, from a high-kill shelter in Louisiana, and she's also admitted to her undying love for her cat.  At the Eclipse Screening in 2010, she declared "I'm obsessed with my cat. We have a really strong, really weird codependent, almost Bella/Edward relationship. I'm going to be a crazy cat lady one day, I'm sure." 
8.) Lastly, Jodie Foster adores her, and when you have the modest Silence of the Lambs actress on your side, that has to stand for something. Check out the piece Jodie Foster wrote soon after news of Kristen's infidelity spread.