8 Reasons Why We Love Kristen Stewart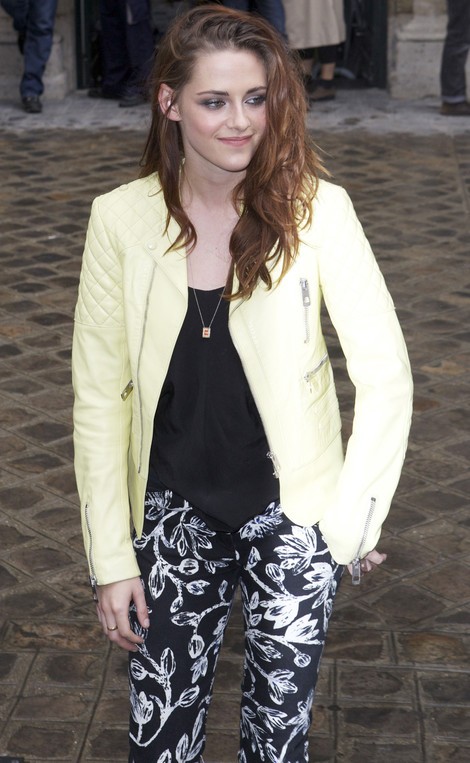 Despite her most recent media debacle, we still think Kristen Stewart is as awesome as ever.  Here's 8 reasons why.
1.) She's one of the very few actresses who can completely commit to a role without overdramatizing it.  She becomes her character without all that extra fluff.  Have you ever seen The Runaways?  Her performance as the gum-smacking rocker Joan Jett is perfection.
2.) Her "awkward" interview personality is adorable, and we love it.  Who wouldn't get fidgety talking in front of that many people?  It's the celebrities who are so naturally great at milking it that we really need to worry about.  Kristen's normal, and we'd like to give her a giant hug for it.
3.) She's a fashion icon.  Just wait...soon we'll be seeing teenage girls wearing converses under their prom dresses. 
4.) She's humble and has never placed herself on a pedestal.  At the Premiere of Twilight:Eclipse in 2010, she talked to MaximoTV about her fans, telling them "I feel really bad that I come here dressed like this and all of a sudden I'm so different to them, but there's no difference! I would love to take that away, because then they would understand me better."