8 Reasons Why We Admire Darren Criss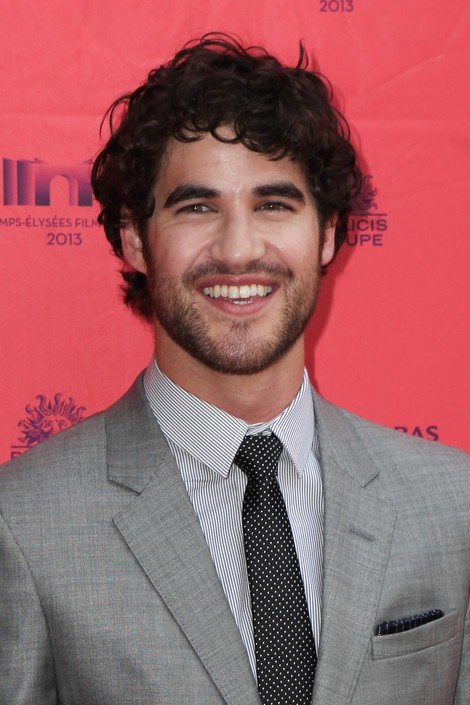 This summer has been a busy one for "Glee" heartthrob Darren Criss. As he wraps up his sold-out 16-city tour and prepares for his upcoming big screen debut in "Girl Most Likely," out nationwide July 19, 2013, Darren has managed to find time to capture our hearts. Here are eight reasons why we admire him:
1. He's a wanted man but still manages to stay humble about his increasing success and fame. When Darren first announced his intention of going on tour this summer, fans across the nation scrambled to purchase the hottest ticket in town. Despite the pressure of having thousands of adoring fans, Darren admitted during his shows that he lives under the assumption that no one knows who he is.
2. He's a talented singer/songwriter. Anyone who watches "Glee" is well-aware of Darren's ability to knock high notes out of the ballpark, but Darren is also a gifted composer. In addition to writing the songs off his first EP, "Human," Darren also wrote the music for his upcoming full-length studio album. He's also credited as one of the key composers for StarKid Productions, a musical theater company he co-founded with his college friends.
3. He has a hard work ethic. In the last year Darren has performed for the President, worked on his upcoming studio album, revived his role as Harry Potter in Team StarKid's final segment of their parody musical series and took part in countless other projects, all while maintaining his rising role on "Glee." And in the midst of his sold-out summer tour, Darren has managed to squeeze in promotional duties abroad for his feature film debut in "Girl Most Likely." He's a busy guy but he certainly knows how to multitask.
4. He's the ultimate fanboy and isn't afraid to show his geekier side. What more can you expect from a guy who composed songs for a fan-made Harry Potter musical and also starred as the boy wizard himself? Darren has also been very vocal about his love for all-things Disney, idolizing famed Disney composer Alan Menken and even singing covers of favorite Disney songs on his old YouTube page.