8 Greatest Songs Ever By Justin Timberlake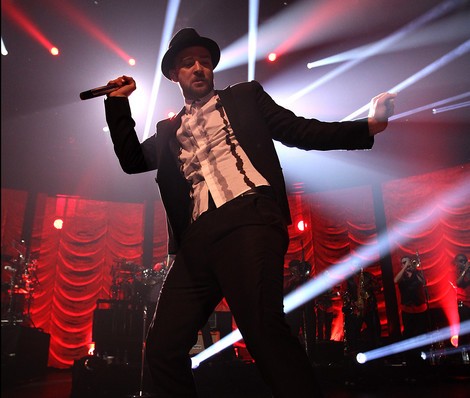 Picking out a favorite song by Justin Timberlake is like trying to pick your favorite child. It's impossible. This triple threat is one of the industry's top performers, as evidenced by the salute he received at the 2013 Video Music Awards, where he received the Michael Jackson Video Vanguard award for his contributions to the music industry. The Video Vanguard Award, also known as the Lifetime Achievement Award, is given to musicians who have made a profound effect on the MTV culture . The award was renamed as the Michael Jackson Video Vanguard Award in 1991.
1. Pusher Love Girl (2013)
"Pusher" was the opening track to JT's long-awaited comeback CD, "The 20/20 Experience." Heavy expectations were on the tune, as it was the first song you heard when you put on the CD and it set the tone for the entire album. Prior to this release, JT had taken a long hiatus from the music business, concentrating instead on his fledgling acting career. "Pusher" did not disappoint. JT's ever-present falsetto was in full play on the tune, which might as well be called "A love song for Jessica Biel." The fever pitch the song sets up as an expression of love is a throwback to old Motown and continued to show JT's growth as an artist through "The 20/20 Experience."