7 Questions With 'Shark Tank' Investors Daymond John and Kevin O'Leary
They don't bite...much. A few months after my visit to ABC's Shark Tank, investor 'Sharks' Daymond John and Kevin O'Leary came back to chat with me about the show's ongoing third season.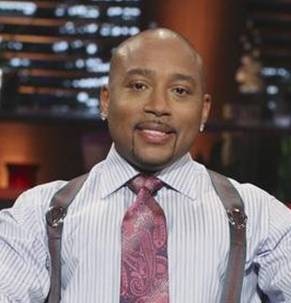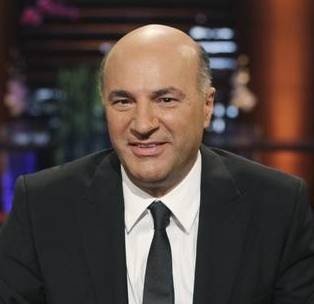 Tonight's episode (8 PM ET/PT) sees singer Ingrid Michaelson join one entrepreneur in pitching his music software to the high-powered Sharks - Daymond, Kevin, Barbara Corcoran, Robert Herjavec and Mark Cuban - in hopes of securing an investment.
Here's what Daymond and Kevin had to say about being Sharks.
Aside from the obvious, when you could be doing just about anything you want, what keeps Shark Tank interesting to you?

Daymond John: Money.

Kevin O'Leary: Most reality shows, they throw you in a pit of mud or something, and it's okay if you want mindless entertainment. Shark Tank is the real thing. Lives can be changed. That's why the show is so powerful.

Daymond John: All joking aside, I do learn a lot from the other Sharks as well as the inventors and the people presenting. They're presenting a lot of cutting edge things and I have one of the first looks at being able to invest in their dreams.

Since you're on television, do you find yourselves being recognized now?

Kevin O'Leary: I made the bald head popular, and now Daymond's copying me.

Daymond John: I am getting recognized a lot more, and that has its good and its bad. It's a great respect that people have...and my mother keeps pitching me every other day.

Is there one piece of information you two think everyone should know before going into the Shark Tank?

Kevin O'Leary: Know your numbers. Never come in front of us if you don't understand your numbers. We're going to slaughter you.

Daymond John: At least make one sale or a couple of sales. I don't want to hear about your philosophy and you didn't do anything. Show me that you have tested the waters.

Is there a product or genre of products that you think has been overpitched?

Kevin O'Leary: Hot sauces. The world doesn't need another hot sauce.

Daymond John: But nobody's pitching any kind of antacid afterwards.

Kevin O'Leary: The best ideas are proprietary, unique. You have osmeting protectable. A hot sauce or something doesn't make sense.

There are some pitches where I just find myself wanting to yell at my TV. I can't imagine having to deal with them in the room. How much do you have to censor yourselves on the show?

Kevin O'Leary: I'm the only guy that ever tells the truth. The others get emotionally involved. It's not about making friends. It's about making money.

Daymond John: Kevin has a different philosophy. I don't think he says anything that's out of line. Sometimes he might need a smack of reality. I don't think we're censored. God forbid you're the last person that walks in the door after a week of us hearing hot sauce pitches, but other than that...
You're very successful in your respective fields...so what's something that you're not good at?

Daymond John: I am not good at running retail, and I'm not good at like perishables.

Kevin O'Leary: I hate operations. I hate being in charge. I'm a marketing guy. But the best thing is to find the best person to find something you're not good at and partner with them.

You're both on Twitter. What's the response you've been getting from fans with social media?

Daymond John: The people who are not favorable about me don't say anything, but I get a lot of good feedback that actually helps me with some of my products.

Kevin O'Leary: I've learned to use it now. Between the two of us, we can get to a base [of] over a million [people]. It's very powerful. I have to give credit to Mark Cuban who kind of got me into it. It's a fantastic way to communicate.
My thanks to Daymond John and Kevin O'Leary for taking the time for this interview! Follow them on Twitter at @TheSharkDaymond and @KevinOLearyTV. You can also visit the official Shark Tank page at ABC. A new episode airs tonight at 8 PM ET/PT.
(c)2012 Brittany Frederick/Digital Airwaves. Appears at Starpulse with permission. All rights reserved. No reproduction permitted.