6 Of The Best Car Chase Films Of All Time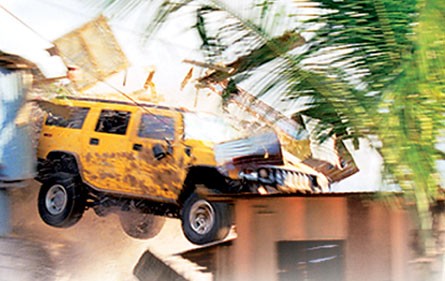 Car enthusiasts everywhere go crazy for explosive, heart-pounding car chases, especially on the big screen. From the classics of past years to more recent movies, car chase scenes have entertained moviegoers for decades. Here are six of the best car chase movies to ever hit the big screen. 
Bad Boys II (2003)
Bad Boys II, the sequel to the 1995 film, boasts a car chase that doesn't disappoint. Directed by Michael Bay and produced by Jerry Bruckheimer, the level of explosions in this scene is off of the scale. Will Smith stars as Mike Lowry, a Miami Narcotics Division Detective, and Martin Lawrence stars as Detective Marcus Burns. In this movie, Lower and Burns fight to get ecstasy off the drug market.
Gabrielle Union's character, undercover DEA agent Sydney Burnet, flees a murder and robbery attempt after a sting operation goes awry. In a scene that's funny, dramatic, and violent, Mike gives chase. While Michael Bay may be take a lot of flak for thin plots and thinner characters, the man sure knows how to direct a thrilling set piece. Bad Boys II is one of his best.