57-Year-Old Rene Russo Makes A Comeback, Looks Hot At 'Thor' Premiere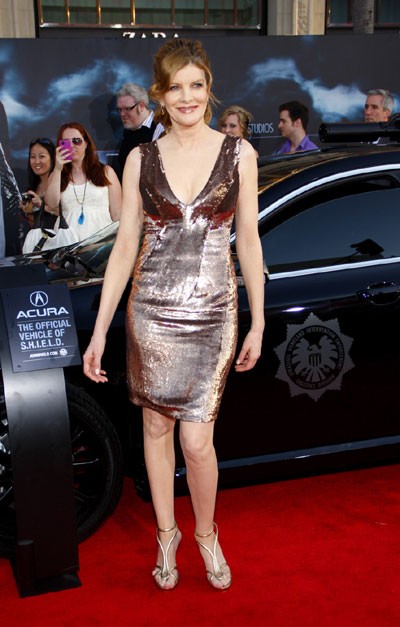 We spotted Rene Russo at the Los Angeles premiere of "Thor," and the 57-year-old actress certainly knew how to work a red carpet. She looks pretty darn great for a woman her age, don't you think?
The actress hasn't appeared on film in over six years. Believe it or not, in her down time she's been busy working with Blue Hill Farm's White Cow Dairy in Buffalo, N.Y.
In her new film she play's Thor's mother Frigga. Exiled to Earth after his arrogance fans the flames of an ancient conflict, The Mighty Thor (Chris Hemsworth) of Asgard discovers the meaning of humility when a powerful old foe dispatches a destructive force to crush humanity.
Check out more great photos of Rene here!