57-Year-Old Janice Dickinson Shows Off Her Bikini Body In Malibu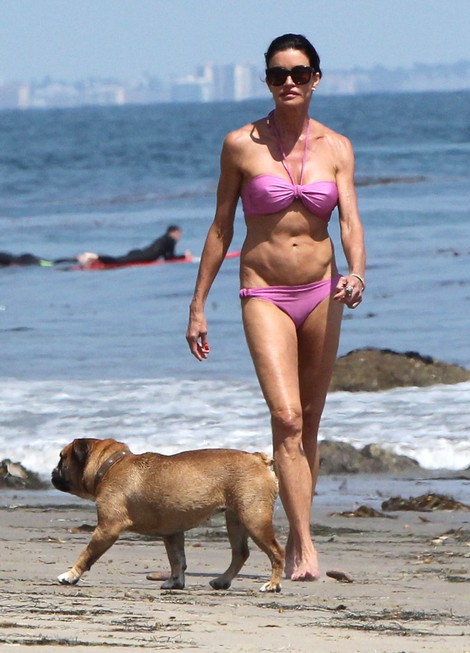 Self-proclaimed as the world's first supermodel, we spotted Janice Dickinson at Malibu beach in Los Angeles on Sunday.
The 57-year-old star wore a skimpy pink bikini, showing off her odd-looking, yet slender frame. Considering she's almost 60, she looks pretty darn good!
The former model was notably absent from Time's 100 most influential people in the world of fashion list, which the magazine published in April. But she was in good company. Also missing - Tyra Banks and Christy Turlington.
In addition to modeling, Janice has starred in several reality shows and written several books, including "No Lifeguard on Duty: The Accidental Life of the World's First Supermodel."
See more photos of Janice...