52-Year-Old Jamie Lee Curtis Looks Amazing In A Short, Little Black Dress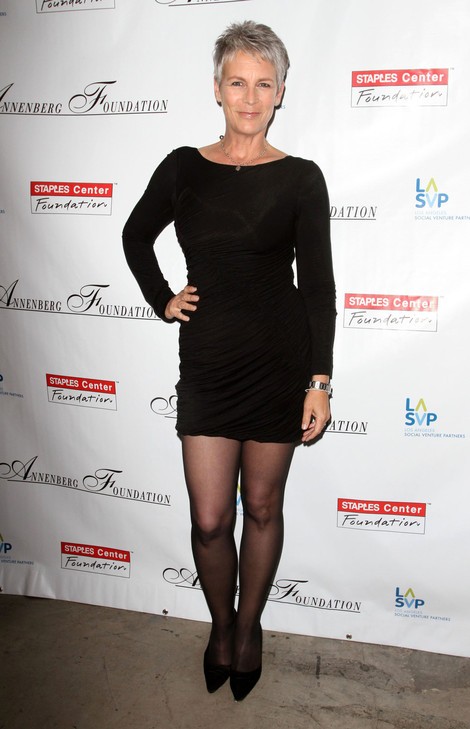 Jamie Lee Curtis showed off her great legs in a little black dress yesterday. She attended the 3rd Annual Peer to Peer "The Art of Human Engagement Through Effective Storytelling" event in Los Angeles.
We have no problem understanding why the actress was once known as "The Body" (a title she shared with supermodel Elle MacPherson). Curtis cemented her sexy symbol status when she appeared topless in the 1983 film "Trading Places." She later appeared topless in 2001's "The Tailor Of Panama" at age 42.
Of course, we could never forget the "sexy" dance scene she did for Arnold Schwarzenegger in the 1994 film "True Lies."
She's still got it at 52.
SLIDESHOW: FUN PHOTOS OF JAMIE LEE CURTIS