'(500) Days Of Summer' & Other Films With Great Impromptu Music Scenes

(500) Days of Summer was one of the best movies of the year. The Golden Globe nominated film will be released on DVD on December 22nd
, and for those who haven't seen it - we recommend you check it out.

We especially love the musical scene where Joseph Gordon-Levitt charms the audience with his dance moves to Hall & Oates "You Make My Dreams Come True." His character, Tom, falls head over heels in love with Zooey Deschanel's character, Summer, and what better way to express his love than in song? When he thinks about her he wants to sing and dance and everyone else is as happy as he is.

Tom waltzes out of his apartment and down the street through a sea of smiling faces and past a bursting water fountain. Businessmen, townies, everyday people on the street and even a cartoon bird join in and make this dancing number one of the best scenes in the movie. We enjoyed the musical number in "(500) Days of Summer" so much that we took a look at other non-musical movies that snuck a musical number in the film...


Enter to win a "(500) Days of Summer" DVD and a Hall & Oates CD!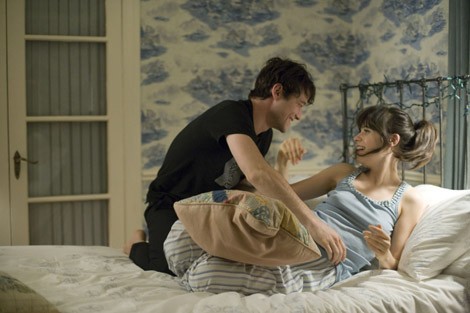 Image © Fox Searchlight


Slumdog Millionaire - The "Slumdog" cast appears in the subway as the credits are rolling at the end of the film and dance to "Jai Ho." Dev Patel and Freida Pinto lead the group in front in the energy filled Indian and hip hop fused dance number. This scene will make you enjoy the end credits.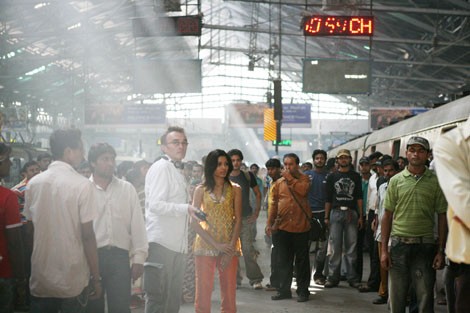 Image © Fox Searchlight


Anchorman - The hilarious cast of "Anchorman" break out into song after talking about love in the office one afternoon. Ron Burgundy (Will Ferrell) asks Champ Kind (David Koechner), Brian Fantana (Paul Rudd) and Brick Tamland (Steve Carell) if they really want to know what love is. Brick answers, "more than anything in the world Ron." Ron describes it as "quite simple" and fittingly begins to sing "Afternoon Delight" by Starland Vocal Band. The rest of the guys join Ron as they harmonize around his desk.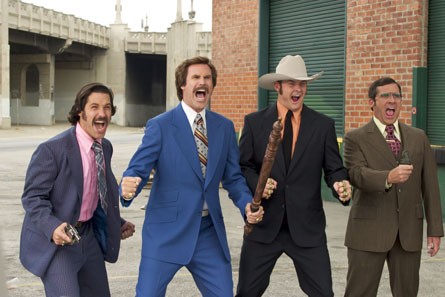 Image © Paramount Pictures