50-Year-Old Patricia Clarkson Has Some Great Cleavage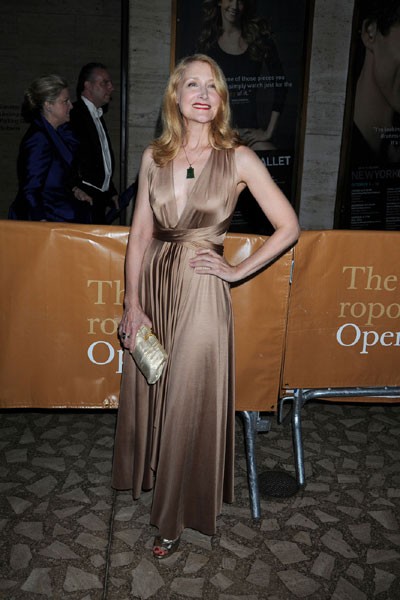 Patricia Clarkson looked fab in a bronze dress at the opening night production of "Das Rheingold" at the Metropolitan Opera House in Lincoln Center, New York City. If only we could look this great at 50!
Patricia is a big fan of Helen Mirren's assets. She explained, "It's cool we've seen her breasts. I mean, they're as fabulous as her acting." We could say the same about you, Patricia!
Patricia recently starred in the film "Legendary" about a book-smart teenager who joins his school's wrestling team as a way to reunite his surviving family members, who split apart after the death of his father, a college wrestling legend, 10 years ago.
See more photos of Patricia here!