50 Hottest Celebrity Women Of 2012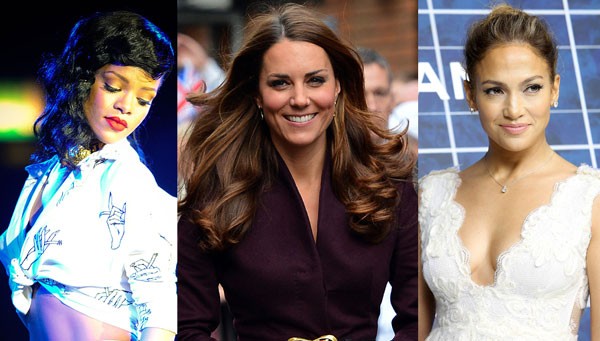 They've delighted us on stage, on screen and on the red carpet - they're the hottest women of 2012!
One of them, Rihanna, keeps making headlines for her mysterious relationship with Chris Brown. She sucks us in with her number-one songs and controversial Twitter photos.
British royal Kate Middleton has always turned heads, but now that she's pregnant she's captured the hearts of even more fans all over the world (and the leaked topless photos earlier this year didn't hurt).
At 43 Jennifer Lopez is one of the oldest women on our list, but she still knows how to dominate the stage in skintight sequined body suits.
Check out the 50 Hottest Celebrity Women of 2012 (in no particular order)...