50 Hottest Celebrity Guys Of 2012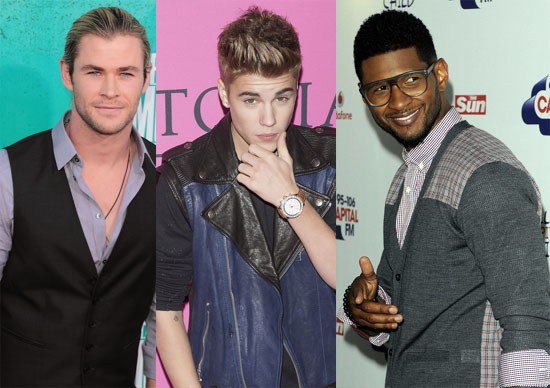 Who are the sexiest guys in music, film and television? We narrowed our picks down to 50 in our annual list, spotlighting those who made our hearts skip a beat when we watched them perform.
Channing Tatum and Matthew McConaughey bared quite a bit in "Magic Mike," while "The Avengers" actors got our blood flowing with their explosive action scenes.
We lusted after Chris Hemsworth in "Snow White And The Huntsmans" and felt a little bit giddy when rumors swirled that Justin Bieber broke up with Selena Gomez (he didn't.)
British imports The Wanted and One Direction also caught our fancy, as did some new TV stars from series such as "Dallas" and "Arrow."
Check out our 50 hottest celebrity guys of 2012 (in no particular order)...