50 Cent Wins Big Money On Giants Game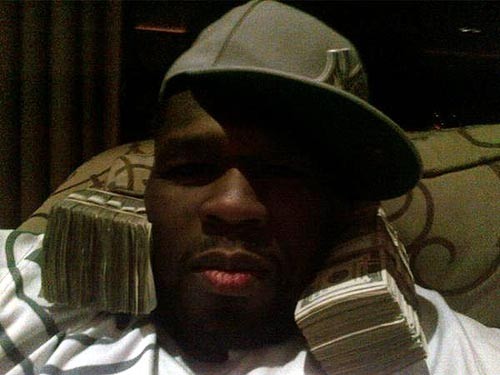 Rap superstar 50 Cent is $500,000 richer after placing a big money bet on the odds of the New York Giants making it to the 2012 Super Bowl.

The "In Da Club" hitmaker cheered on his team as they faced off against the San Francisco 49ers on Sunday in the NFL Playoffs, and 50 Cent was beaming from ear to ear after the visitors triumphed in overtime, beating San Francisco 20-17.

The victory was made all the more sweet for 50 because it netted him bundles of cash.

The rapper showed off the winnings in a photo posted to his Twitter.com page, alongside the caption, "Just watched a 500,000 dollar foot ball game... Some times I hear voices in my head they tell me thing (sic). Like bet on (the) GIANTS so I listen now look."

But generous 50 Cent isn't planning on keeping the funds for himself - he wants to gift the money to his beloved grandmother.

He tweets, "Street king baby I'm a king I do this. I'm giving this money to my nana she gonna faint... all she do is go to the church (sic)."

The Giants now go up against the three-point favorite New England Patriots at Super Bowl XLVI on February 5.