50 Cent Turns Boxing Promoter For Floyd Mayweather, Jr.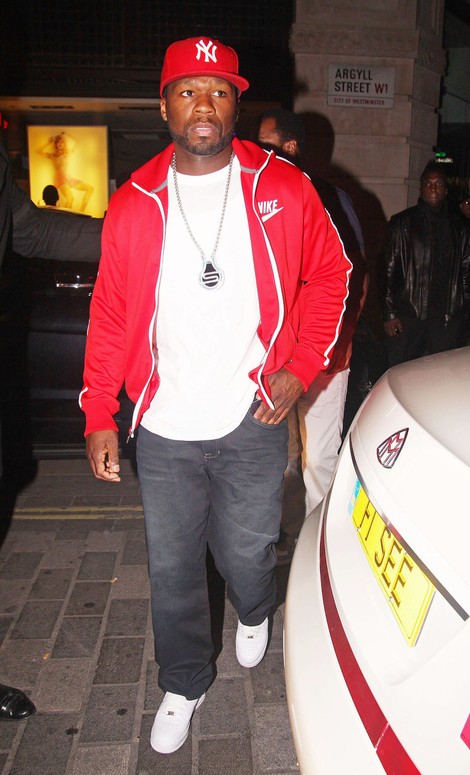 Rapper 50 Cent has turned boxing promoter to help boost his incarcerated pal Floyd Mayweather Jr.'s career.

The "Candy Shop" hitmaker, real name Curtis Jackson, has founded TMT (The Money Team) Promotions in order to help arrange the prized fighter's future bouts, according to Sports Illustrated.

Jackson, who stood by Mayweather, Jr.'s side when he turned himself in to begin his 87-day jail sentence on domestic violence charges on June 1, will begin plotting the star's comeback in the coming weeks.

The hip-hop star's foray into the world of boxing should come as no surprise to fans - Mayweather recently told XXL magazine, "As far as boxing I think he is going to be involved with the promotion side. We may even put him out there, let him fight on pay-per-view one time... He would bring a lot to the table."

The boxer added, "He's not just my best friend, he's one of my business partners and one of the smartest guys I know."

Jackson isn't the only rapper to take an interest in the fight game as of late - Waka Flocka Flame escorted boxer Adrien Broner to the ring for his match-up with Vicente Escobedo over the weekend and Lil Wayne cheered on Mayweather, Jr. during a fight in May.

50 Cent has been a longtime friend of the champ and even featured on his 24/7 TV boxing documentaries in America.