50 Cent Mocks Potential Jail Time Over Domestic Violence Charges: 'I'm In My Kitchen Fool'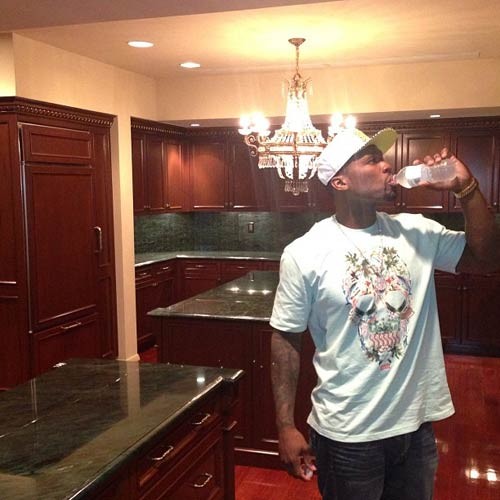 50 Cent wants everyone to know that he isn't in jail. The rapper has come under fire recently over domestic violence charges he's facing for reportedly attacking an ex-girlfriend and destroying some of her property, for which he could face jail time if he's found guilty.

But for now, he's decided to make light of the situation -- atrocious spelling aside -- and post a number of images on his Instagram page showing where he is -- including his kitchen, living room and garage. He was even "In Da Club" -- well, the strip club in his home.

50 reportedly got into a fight with former flame Daphne Joy at her condo in Toluca Lake, California, and kicked down a door and also kicked her. During the altercation over $7,000 in damage was done to her home.

The rapper left the scene before police got there, but was charged with four counts of vandalism and one for misdemeanor domestic violence.

50, real name Curtis Jackson, could face up to five years in prison, will appear in court on July 22.

While he's not in jail (yet), he also shared photos of a couple of things he does plan to bring to jail with him if he is convicted -- like his piano and the fish from his "pound."

Sounds like an admission of guilt to us.


"I'm not in jail I'm on my Gucci couch"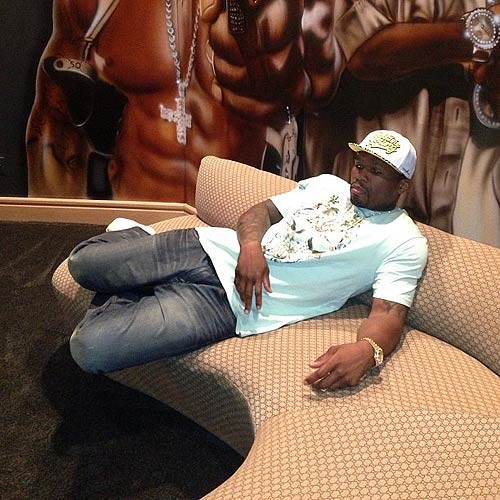 "I'm not in jail in the garage"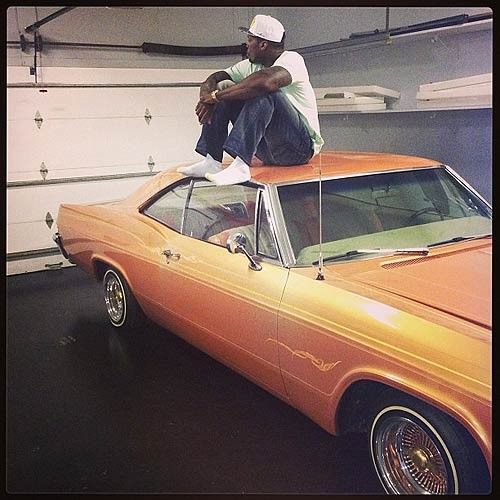 "I'm not in jail I'm in my theater"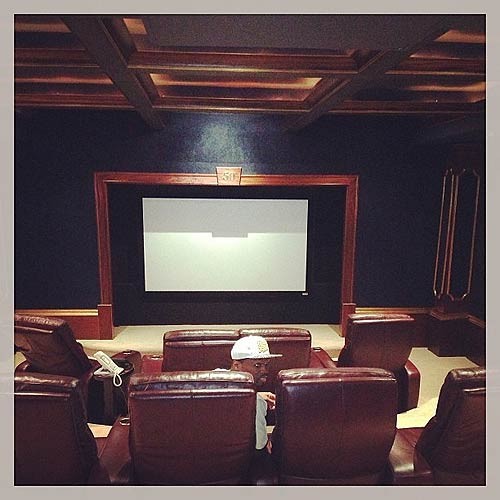 "In not in jail I'm dunking"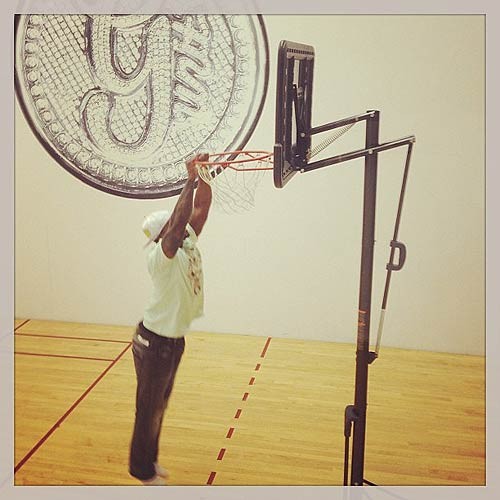 "I'm not in jail I'm in the living room.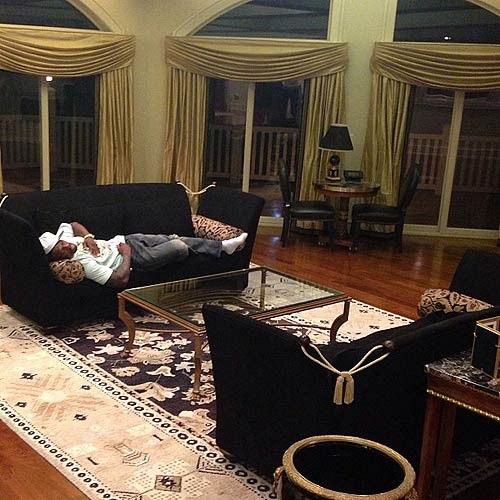 "I'm not in jail I'm in my strip club.