50 Cent: Injury From 'Excessive Masturbation' To Blame For Awful First Pitch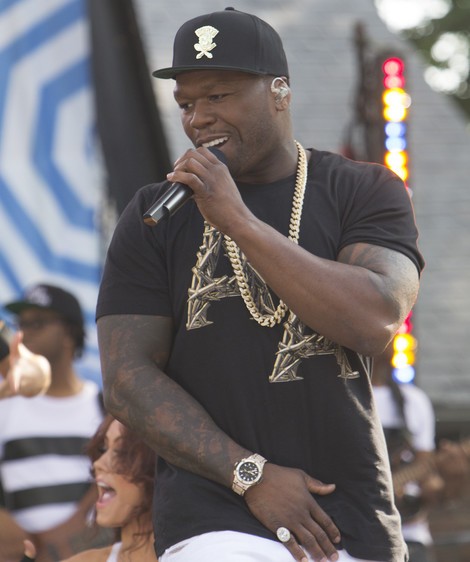 50 Cent's recent ceremonial first pitch at a Mets games has already been archived as one of the worst first pitches by a celebrity. However, the rapper has a perfectly good reason explaining why the throw was so horrible.
In a Reddit AMA (Ask Me Anything), which is basically a fan-led interview, he was asked about the infamous toss. The fan wrote, "Yo $0.50 . . . what happened on that pitch?" The rapper, who was doing the outreach to promote his new album Animal Ambition and Starz show Power, joked, "I have a skeletal muscle injury on my left shoulder from excessive masturbation so take it easy lol."
Despite the criticism for the bad throw, 50 Cent has taken it all in stride. Soon after video of the pitch blew up on the Internet, he tweeted, "I'm a hustler not a Damn ball player. LMAO."
There were a few other notable answers by 50 Cent. When asked how much he can bench press, he replied, "the most was 405 [lbs] but i started looking like the security lol i had to slim down."
Another asked, "Iggy azalea's booty real or no?!!!" The rapper wrote, "next time i see her ima squeeze it and find out for you ok. I will report back to you shortly lol."
A G-Unit aficionado asked, "From the recent G-Unit reunion are there any chances of The Game being involved? Also what was it like to preform with everyone again?" 50 Cent, who has been feuding with the former G-Unit member for years, wrote, "not a chance. feels good to be back on stage with them again. couple of them gotta get in shape again they get tired lol."