50 Cent Denies Domestic Violence Allegations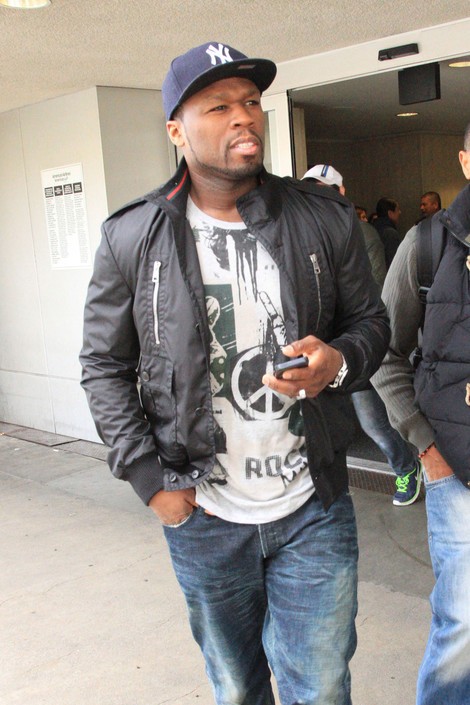 Rapper 50 Cent has denied recent allegations that he attacked his ex-girlfriend.

The "In Da Club" singer was hit with five misdemeanor charges when police were called to the home of ex-girlfriend Daphne Joy two weeks ago. Fiddy is accused of kicking in the door of the bedroom that Joy was hiding in and causing over $7000 in damages.

The rapper left before police arrived and was never arrested, but L.A. county prosecutors have filed charges against him for four counts of vandalism and one count of domestic violence.

Scott Leemon, the lawyer for Mr. Cent, real name Curtis Jackson, has claimed the rapper's innocence in a statement released on Thursday afternoon.

"Curtis Jackson denies these allegations as made against him. It is important to note Mr. Jackson has not been arrested and there is no warrant outstanding for his arrest," Leemon said. "We have been in contact with the LA City Attorney's Office and are currently conducting our own investigation into these allegations."

50 has a court date on July 22 and faces five years in jail and up to a $46,000 fine if he's found guilty and convicted on the charges.

50 and Daphne split in 2011 and they're rumored to have a child together, although the rapper hasn't publicly acknowledged any other children than 16-year-old son Marquise, from his relationship with Shanqua Tompkins.