50 Cent Claims Baseball 'Slipped' Out Of His Hand During First Pitch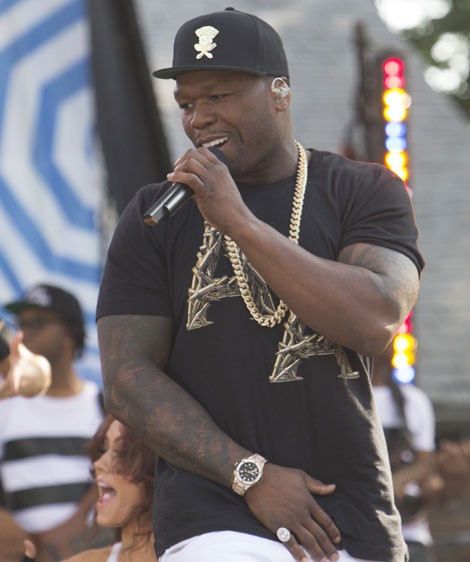 Rapper 50 Cent embarassed himself earlier this week after throwing a horrible first pitch at a New York Mets baseball game. He has since explained that the ball "slipped" out of his hand.
On Tuesday, the singer, real name Curtis Jackson, was at Citi Field at the start of the Mets' home game against the Pittsburgh Pirates. Fans and sports commentators were stunned by his "terrible" and "one of the worst first pitches of all time."
Following the incident, 50 Cent wrote on Instagram: "I'm a hustler not a Damn ball player. LMAO (laughing my a** off)..."
The rapper performed on "Good Morning America" on Friday and explained that the poor pitch was not a publicity stunt for his new album "Animal Ambition."
"Oh no, it slipped! It slipped out of my hand... I'm not a professional pitcher, I make music," he said.
The throw was so awful, even a police officer made fun of him. "I actually got pulled over by New York City police... He pulled me over and I said, 'I got my license, right?' because I was a little nervous when he pulled me over. I was, like, 'Oh no, what did I do?' and then he said, 'You know that pitch was terrible...'" 50 Cent explained.
The rapper sang "Smoke" with singer Trey Songz, as well as his hits "In Da Club," "Just A Lil Bit" and "Big Rich Town" with singer Joe on GMA.