50 Cent Backpedals On Anti-Gay Stance, Supports Frank Ocean & Gay Marriage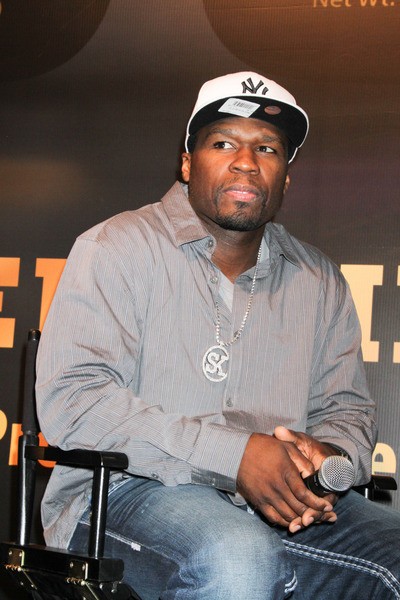 In the past 50 Cent has made repeated homophobic comments, but it appears he has changed his stance. The rapper is now standing behind Frank Ocean, who revealed a few weeks ago that his first love was a man.
50 Cent told MTV UK, "Anyone that has an issue with Frank Ocean is an idiot. I think Frank Ocean is a talented artist, I think he's created material that made me know his name, that impressed me … The more successful that project is now, it's going to leave people in the position where they can actually say: 'Look, I'm gay.'"
He added, "You can call it brave or you can call it marketing, because it was intentional; it wasn't an accident."
There's more. Ever since President Barack Obama made comments about supporting gay marriage, 50 Cent has done the same. "If the president is [endorsing] that, then who am I to go the other way?" he explained.
In 2004, 50 Cent famously told Playboy magazine, "I ain't into faggots. I don't like gay people around me, because I'm not comfortable with what their thoughts are. I'm not prejudiced. I just don't go with gay people and kick it … But women who like women, that's cool."
The rapper's lyrics have often included gay slurs, and he called joint Kanye West/Lady Gaga concerts as "the gay tour."
50 Cent's worst moment may have been following the 2010 suicide of 18-year-old Tyler Clementi, who was gay. The rapper tweeted: "If you a man and your over 25 and you don't eat pu**y just kill your self damn it. The world will be a better place. Lol."
Ironically, 50 Cent has been the center of gay rumors for years. Last fall, Game, who was once part of the G-Unit entourage, claimed on Twitter that 50 Cent was a homosexual.