50 Cent And Meryl Streep Have A Blast At Knicks Game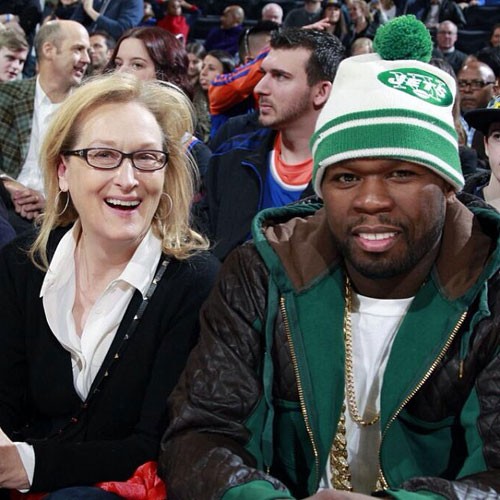 50 Cent gets all the ladies - including three-time Academy Award winner Meryl Streep.
The rapper and the actress were spotted together have an awesome time at yesterday's Lakers-Knicks game in New York, smiling and holding hands for cameras while they sat in the front row.
50 Cent, dressed in New York Jets colors and a beanie, uploaded a photo of himself next to arguably one of the greatest actresses of all-time with the caption, "Man I got a good life man lol."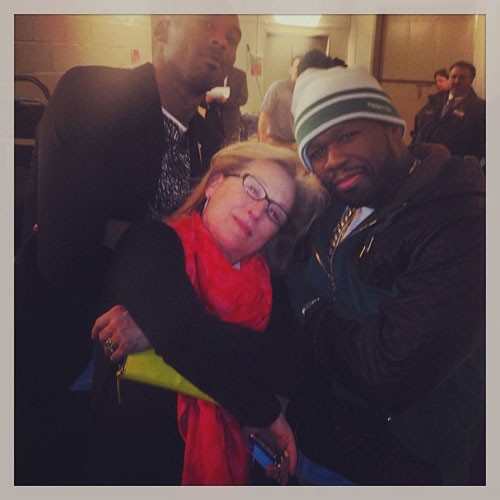 The rapper also posed with Lakers star Kobe Bryant and Streep, putting on their best rap album cover poses. 50 Cent wrote, "Things got a little gangsta. Lol TURN UP, Turn Down for what!"
The three then posed for a friendlier photo, where 50 boasted, "Best ball KOBE, Best Rap 50,Best Actress Meryl Streep. TOP THAT."
We'd argue that'd be pretty hard.