50 Cent And Jimmy Kimmel Get Punny With Trailer For 'MaleFiftyCent'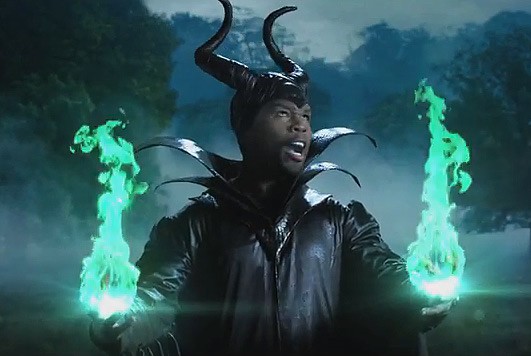 50 Cent guested on Jimmy Kimmel's talk show Thursday night and revealed he has a new film coming out.

"I did a big one," the rapper said of the production. "This one ain't goin' to no Redbox."

Playing on Angelina Jolie's new Disney film Maleficent and the rapper's moniker, Kimmel premiered the "trailer" for "MaleFiftyCent."

When a young princess Aurora confronts him in the forest, saying, "Don't be afraid," the rapper's response is priceless.

"I've been shot nine times, I'm not afraid of no little white girl," he says.

Check it out below...