5 TV Shows That Should Have Quit While They Were Ahead - And 3 That Left Us Wanting More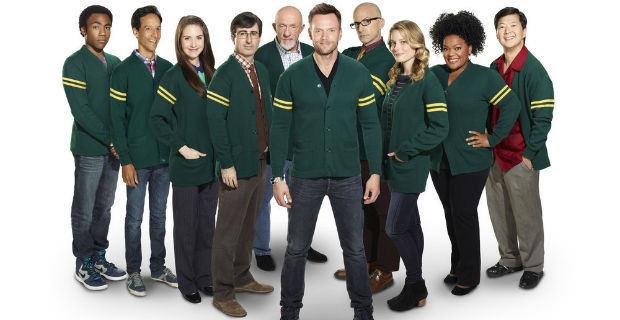 The upcoming revival of NBC's hit series, Community, headed by Joel McHale and Alison Brie makes room for a discussion of what the right time to call it quits for a TV show should be.  The question should always be: is there still an audience for this, and has the premise of the show run its course?
There have been several shows in the last 20 years that have towed this line perfectly and ended the show while it was still on top.  The hit series Friends from 1994-2004 is one of the perfect examples of this as the characters had all aged to a point that the show was no longer what it started as, and it was right to end at that point. 
This was proved by the lack of success of the spin-off series Joey that was destined to never live up to its predecessor.  Had the ending to Seinfeld not seen all the main characters go to prison, there might be room to suggest that it was just about perfect in length too as the final season still gave the audience what they were used to.
For the most part, however, TV shows seem to run on for just a little bit too long leaving the viewers wanting the show to end rather than remembering how great it was.  What is more, there are countless examples of excellent ideas for shows that were axed after just one or two seasons that could have gone on to be much more successful. 
This list is a collection of several shows that have ended in the last 20 years or so, 5 that should have been axed before we all started to hate them, and three great ones that probably deserved another season.  It is however, the question that if these shows that should have kept going did, then they might have used up their prime narratives and we would all be tired of them now.  It's a fine line that very few shows get right. 
It will be interesting to see this coming season of Community airing online by Yahoo.com to see if there is still enough material in the community college scenario for the show to be functional.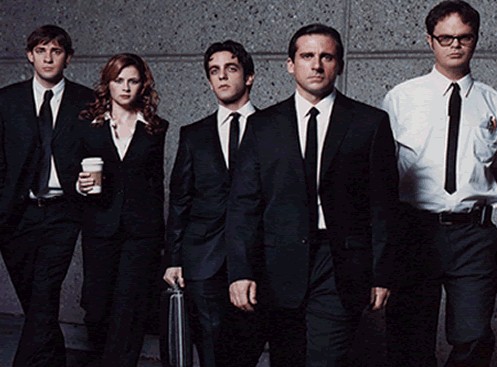 The Office was such a successful spin-off from Ricky Gervais' British mockumentary series that it outlasted the original by several seasons.  This was largely due to the great casting of Steve Carrell, Rainn Wilson, and John Krasinski, who made the show what it was with an excellent rapport on set.  This, however, was the shows downfall in that once Steve Carrell's character was set to leave, the show was set to fail. 
With several replacements for his character including Will Ferrell, James Spader, and the potential for Jim Carrey to have joined the cast, it was obvious that the network was willing to spend a great deal of money to see that the show survived.  While The Office maintained high ratings in its last few seasons, the episodes were steadily declining in the amount of new material to present and the narratives became poorer and poorer as a result. 
The Office was great enough that it will be remembered well, but it still should have been stopped at the top rather than scrambling around for a replacement to the character that made the show.
4. Scrubs (2001-2010)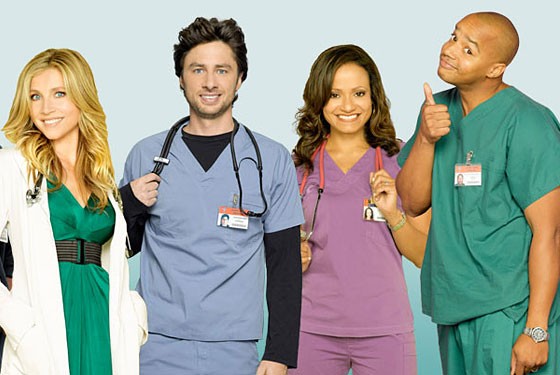 Scrubs was so successful as a medical show because it presented what everyone had seen before with shows like ER or the soaps like General Hospital in a humorous light.  This, like every other idea on TV though, has an expiration date.  After nine years of the same style of narrative, the show becomes like everything else on TV in that it leaves the original medical framework and simply becomes a show about the personal lives of the characters. 
This is always a great tool to provide a secondary narrative for a TV show, but when it overtakes the primary plot line, it is time to call it quits on the show while people still like it.  The semi-successful reboot of the show in the last season with the medical school addition was enough to be able to say that we were not sick of Scrubs by the time it was finally axed, but it would have been more fitting to conclude some time earlier before the premise was worn out.