5 TV Shows That (Maybe?) Should Be Made Into Movies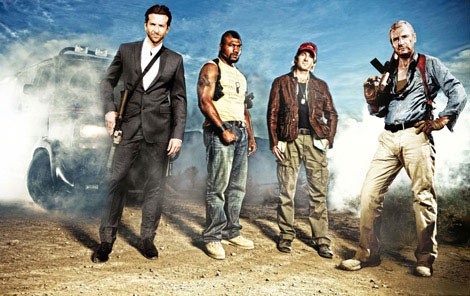 Turning classic TV shows into big screen movies seems to be the current forte in Hollywood. Sometimes they work (The Brady Bunch Movie, Mission: Impossible, Charlie's Angels). Oftentimes they don't (Bewitched, The Dukes of Hazzard, I Spy, The Honeymooners). In honor of yet another classic TV show being made into a movie (The A Team hits theaters this Friday, June 11), here are five classic TV shows that should have their own big screen adaptations – with all new casts, of course – sometime in the near future. Maybe.
Happy Days: Although set in 1950s and 1960s America, this classic sitcom ran from 1974 to 1984. The series was turned into a musical in 2009, but the public has yet to see a silver screen version of the show that made us reminisce on what America was like in the Golden Age of Television. You know, malt shops, drive-in movies, promising to remain a virgin until marriage. Good times.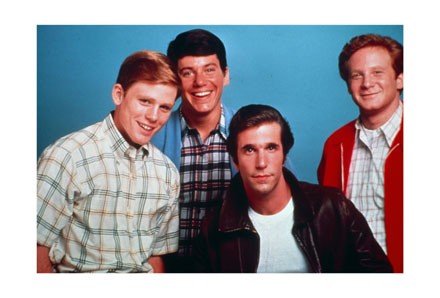 Three's Company: In 2003, the TV movie Behind the Camera: The Unauthorized Story of Three's Company shed light on all the drama surrounding the original "show about nothing." That's as close as Three's Company has ever come to a film, except for that XXX flick. But let's not go there. Nonetheless, it would be exciting to see Jack, Janet, Chrissy, the Ropers and Mr. Furley come to life on the big screen.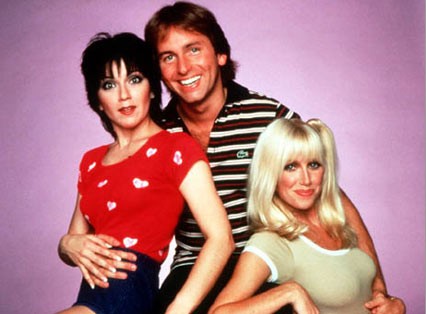 Knight Rider: Two spin-offs of the original 1982 series? Yes. Three  made-for-TV movies? Yes. A major motion picture? Not yet. As of 2007, the movie version of Knight Rider is in development with Miramax, but production has yet to see the light of day. As long as the Hoff makes an appearance, fans can hold out a little longer.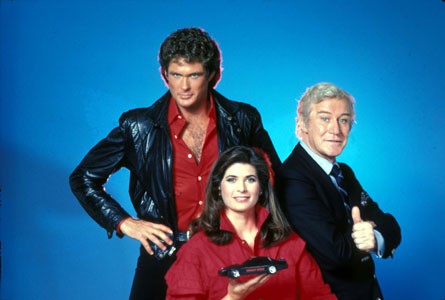 The Jeffersons: Nobody can ever take the place of Sherman Hemsley and the late Isabel Sanford as George and Louise ("Weezie") Jefferson, respectively. But it would be interesting to see a movie version about this African American couple who become rich, thus movin' on up to the east side to a deluxe apartment. Script aside, the success of a film version of The Jeffersons would have to rely heavily on a phenomenal cast. So casting Nick Cannon as George and Beyonce as Weezie won't do.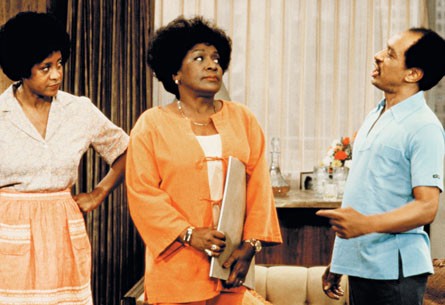 Quantum Leap: Surprisingly, there have been some success with sci-fi TV shows being made into movies, specifically Star Trek and the first (let's repeat: the first) The X-Files movie. So seeing Sam "leap" from person to person (via a time traveling experiment gone awry) in various time periods just might become the industry's top sci-fi movie blockbuster. Especially if Sam gets to leap into Michael Jackson. Just sayin'. Until an actual film version of Quantum Leap is produced, fans will have to rely on the fan film Quantum Leap: A Leap To Di, which focuses on the death of Princess Diana.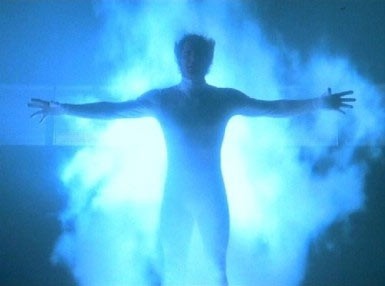 Don't forget to follow me on Twitter @TiffanyElle!