5 Things You Need To Know About The 'Glee' Season Finale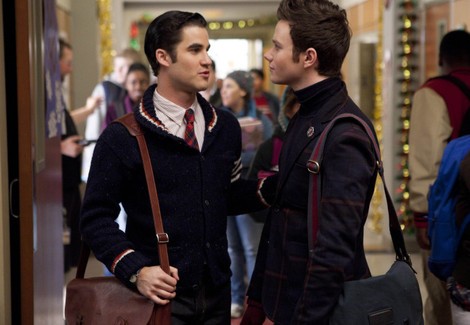 Gleeks the world over are heartbroken at the idea of spending the next several months without their "Glee" fix. Luckily the show has been picked up for seasons 5 and 6, so we do have at least two more years of singing and dancing to look forward to. But what can we expect in the May 9 season finale? Check out these spoilers to find out what's about to go down.

1) Blaine Goes Ring Shopping
Even without Burt's blessing, it looks like Blaine is planning to pop the question to Kurt. Patty Duke guest stars to offer him some words of wisdom when Blaine hits the jewelry store to buy an engagement ring.
 
2) 'American Idol''s Jessica Sanchez Makes Her Second Appearance
Jessica, briefly spotted in last week's episode "Wonder-ful", returns to belt out two songs at regionals. Let's hope her amazing voice doesn't psych out New Directions.
3) Ryder's Catfisher Will Be Revealed
In "Shooting Star", we discovered that someone in New Directions has to be the catfish, since the only ones in the choir room were the glee club members. But who is it?! Only a few more days til we find out...

4) Rachel Has Her 'Funny Girl" Audition
It's down to Rachel and two other girls for the second "Funny Girl" callback. Will she score the part or choke under the pressure? This one might be a cliffhanger.

5) The Storylines Will Continue Into Season 5
For the first time in "Glee" history, the end of the season does not signify the end of the McKinley high school year. Nationals and graduation will occur sometime during the next season.