5 Things We Learned From The 'Criss Angel BeLIEve' Premiere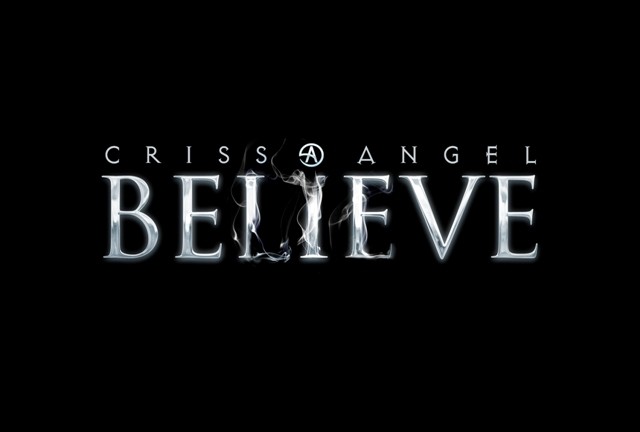 Criss Angel's new magic series Criss Angel BeLIEve premiered on Spike Tuesday night, and in addition to being vastly entertaining, it was also educational. Here are five things we learned from watching the internationally renowned illusionist's return to television.
01) Even master magicians are worried about by their mothers. During the first meeting to discuss the "Blind" demonstration, the conversation is interrupted by a phone call from Criss's mother, who does what all good moms do and worries about whatever crazy thing her son might be up to now.
02) No illusionist is an island. His name might be on the show and his face is the one we all recognize, but Criss quickly points out that it takes a whole team to mount each of his massive demonstrations. He wouldn't be where he is today without his inner circle - Banachek, John, Doug, Krystyn, Jesse and Spiro - and we get to meet each of them, see what they do, and see how they click so well together. This is a dream team if we've ever seen one. Plus, they all get matching coffee mugs.
03) If you're squeamish, don't become a professional magician. Ludacris got a shock when he watched Criss swallow part of a hundred dollar bill and then remove the missing piece from his arm. In last week's preview, Ice-T talked Criss into showing off a trick in which he consumes several razorblades. Clearly, if you've got a weak stomach, this isn't the career field that you want to go into. However, did anyone notice his hair always looks great?
04) Never underestimate the elements. The wind wreaks some havoc with the stability of the I-beams and ultimately forces Team Angel to move the demonstration inside. It's a lesson in how even the smallest, most seemingly inconsequential things can be very important when you're attempting something as complex - and dangerous - as Criss does.
05) Even the coolest heads can have emotional moments. Just because Criss does fantastic stuff every day doesn't mean that he's not frustrated when things start deviating from the plan. Or a little nervous when he has to take those first steps off the platform. And he's certainly entitled to celebrate when he successfully accomplishes his goal with "Blind." Even when you're the world's best illusionist, you're still a human being - albeit a pretty awesome one.
The second episode of Criss Angel BeLIEve airs next Tuesday at 10 PM ET/PT on Spike. For more about the show, you can check out BFTV's in-depth chat with Criss Angel.
(c)2013 Brittany Frederick. Appears at Starpulse with permission. All rights reserved. No reproduction permitted. Visit my official website and follow me on Twitter at @tvbrittanyf.