5 Television Actors Deserving of More Notice in 2013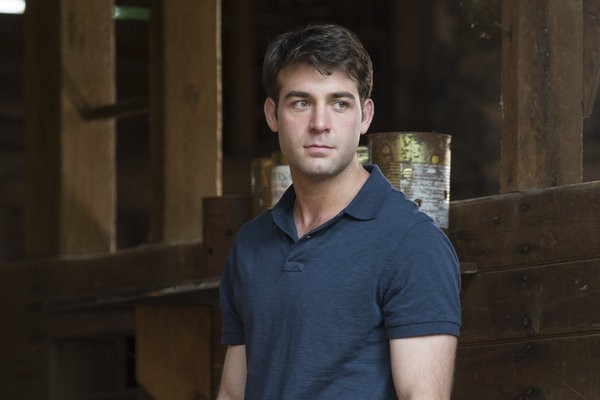 2. James Wolk: I may be one of the only people who remembers the FOX series Lone Star, which lasted only two episodes before being axed, but the best part of that wonderful show was the breakout performance from its leading man, James Wolk. The show rested on his ability to make Robert/Bob Allen both believable as a con man and also a likeable protagonist, and he achieved both goals amazingly well. Here was an actor so good that I was legitimately baffled as to how I had never heard of him before.
Wolk then appeared in guest spots on Showtime's Shameless and ABC's Happy Endings, but he came back to series-regular status in a big way as one of the stars of USA's summer miniseries Political Animals. As Douglas Hammond, the 'good son' of and chief of staff to Secretary of State Elaine Barrish Hammond, he was the series' male lead and handled it with aplomb. Even as the writing pushed Douglas into questionable places, Wolk kept the audience on his side and furthermore, in his head. As one character remarked to him in the final episode, he might have betrayed his mother and cheated on his fiancee, but Douglas was still a good guy - which would never have been possible if he hadn't been played perfectly.
The biggest shame in USA deciding not to extend Political Animals into a full series is the absence of James Wolk from our TV screens. He's an actor who can take complex characters and show us every shade of their complexity. Characters in his hands aren't good or bad, wrong or right, they're just human beings, and fully realized ones at that. Perhaps the strongest endorsement I can give him is that seeing his name in the opening titles of Political Animals was only the second time I've ever cheered upon spotting an actor's name in the credits. Watching him makes me excited about acting, and I think he's only just begun. He needs to be a TV series regular so we can see what he does the third time around.
While there's no news about Wolk returning to TV just yet, he most recently had a recurring part in the WIGS web series Vanessa & Jan, which you can view at the WIGS YouTube channel.