5 Television Actors Deserving of More Notice in 2013
Now that Christmas is over, it's time to look forward to the New Year and new entertainment. With that comes the opportunity to hopefully see some familiar faces again, and there are several that I've got my fingers crossed for. These five actors have distinguished themselves in television roles in the recent past, and deserve more of our attention - and hopefully to be back on our small screens - in 2013.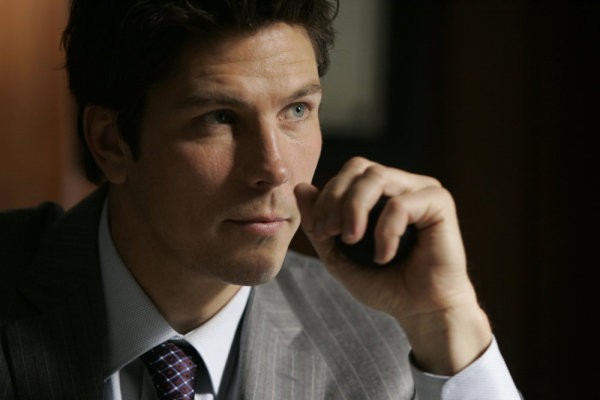 1. Michael Trucco: Former Battlestar Galactica star Michael Trucco did a complete 180 two seasons ago when he stepped into the role of Assistant District Attorney Justin Patrick on USA's original series Fairly Legal. It was a part entirely different from that of Samuel Anders, and it was a perfect move for Trucco, who had the chance to show audiences that he is not just a good supporting actor, but a great leading man.
Trucco served as Fairly Legal's anchor, with Justin being the voice of reason to counterbalance the more impulsive, emotional viewpoint of his ex-wife Kate Reed. He served as the perfect foil without which the show would have been sorely different. He was even better in the second season, when Justin was given his own storyline separate from Kate, and Trucco was able to flourish. Justin was all sorts of things in season two - determined, confused, angry, and vulnerable - and no matter what the script called for, Trucco had it nailed.
Whether the spotlight was on his character or not, whether the writing was there for him or not, he never missed a beat. Furthermore, he could always be counted on to give a good performance, regardless of if it was one scene or a dozen of them. There are many good actors on television, but few are the ones who can take the material they're given and make it stronger. Trucco is one of those rare actors. Now he deserves an opportunity to be at the forefront again - not just as part of someone else's ensemble but front and center. Hopefully he'll find it.
Trucco currently has a guest arc on ABC's Revenge as Nate Ryan, the brother of Kenny Ryan. Revenge returns Sunday, January 6 at 10 PM ET/PT.