5 Shows That Aren't As Popular As They Could Be Because Of Their Names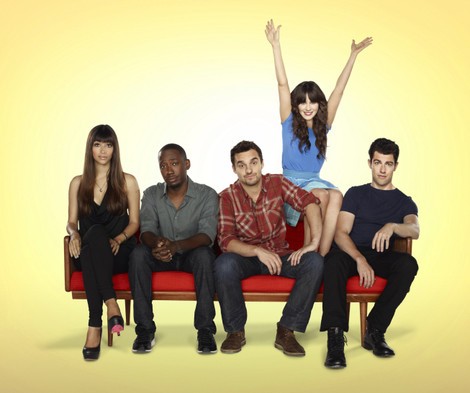 A title can make or break a TV show. When scrolling through the interactive guide, a TV viewer may stop at a show they've never seen because the title seems interesting. Likewise, a viewer may skip right over a show they would have loved, because the title doesn't hit their target market. Here's a list of five shows that are missing out on viewers because of their name.
Quick side tangent: let's hope this theory doesn't also apply to blog posts as well, because let's face it the title of this post is a little long winded.
"Cougar Town" - This is an obvious choice, and the show has accepted its fate in recent years by making its terrible name a "meta joke" in show. "Cougar Town" was originally meant to be about Courtney Cox doing things that fictionalized cougars do, but has grown into one of the funnier ensemble casts around. That, plus all of its connections to the classic sitcom "Scubs" (love that I still have Dr. Kelso in my life!) should garner it a better fate than being cancelled by ABC, and having to be saved by TBS.
More Suitable Title: "The Wine-O's"
"New Girl" - Another show that has reinvented itself as an ensemble comedy. "New Girl" started off as a star vehicle for Zooey Deschanel, but quickly realized what it had in male cast members Jake Johnson, as Nick Miller, and Max Greenfield, as Schmidt. The problem is, the name "New Girl" may prohibit young males from watching the show, and it's their loss because it's one of the funniest on TV today.
More Suitable Title: "That Girl From Elf and Three Funny dudes"
"Dallas": I'm from Buffalo, NY. The Dallas Cowboys defeated the Buffalo Bills in two consecutive Super Bowls. Out of principle, I'm not watching a show called "Dallas."
More Suitable Title: "The Sibling Rivalry"
MLS Soccer - Unfortanetely, in the United States, anything with the word soccer is just not going to draw ratings. Could the answer be to take a page out of the European playbook and call it Futbol? It's already worked once.
More Suitable Title: "The National Futbol League"
Parks and Recreation: While "New Girl" is one of the funnier shows on TV, to me the most consistently funny show over the last few seasons has been "Parks and Recreation." The problem is, it's always on the verge of being calncelled, and not enough people know about the man, the myth, the legend that is Ron "Effing" Swanson. The only legitimate reason this show isn't a ratings success that I can think of, is that people assume it's a PBS show about how parks are built. That doesn't make sense either though, since that would most likely be a quality reality show more popular than "Hardcore Pawn."
More Suitable Title: "The Life and Times of Ron "Effing" Swanson"
I'd love to hear everyone's thoughts on shows that should have chosen a better name...and also titles that were better than the actual show.