5 Reasons Why 'The Amazing Spider-Man' Is Better Than Its Predecessor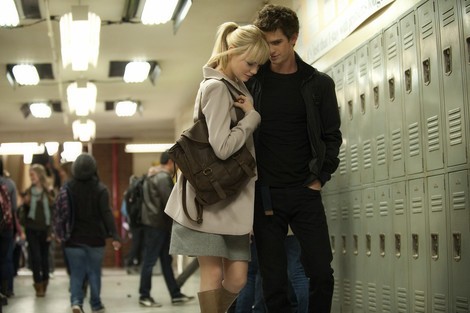 It's A Love Story.  Super-heroic antics aside, the heart of his movie is the romance between Peter Parker and Emma Stone's luminous Gwen Stacy.  Even without upside down kisses, their awkward/amazing teenage flirtation can be as adrenaline-packed as Spider-Man's web-swinging action scenes.  Their relationship quickly moves far deeper than a teenage crush as Peter's beloved Uncle Ben is killed and he struggles with the grief and guilt.  As much as Peter pours himself into this invulnerable alter ego, with Gwen, he lets go, sharing his secret with the only one special enough to carry it.  Garfield and Stone's chemistry is so kinetic and adorable, it's one scientific formula that's extraordinarily right.
It's a big bonus that Gwen is not Kirsten Dunst's damsel, Mary Jane Watson.  She's a modern woman, who is arguably braver and smarter than her boyfriend.