5 Reasons Why Matthew McConaughey Deserved The Oscar For Best Actor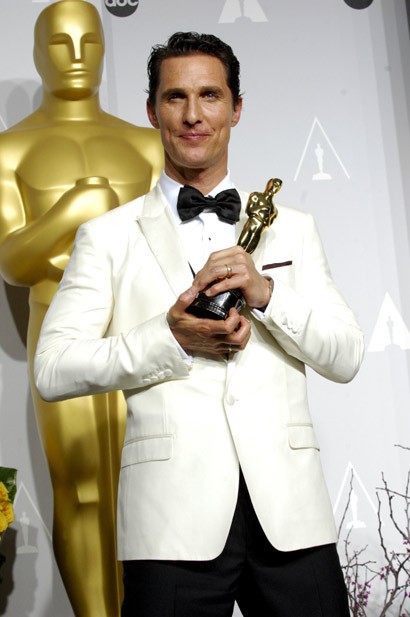 It was a transformation both physically and emotionally for Matthew McConaughey for his Academy-Award winning role as HIV patient-turned-activist Rod Woodruff in "Dallas Buyers Club." McConaughey, known more for his laid-back Texas attitude than his stellar film work, felt the time was right to dig his teeth into unchartered territory and the pull to portray this character proved too much. Said McConaughey, "I had a real man [to draw from]. I had his diary from two years before he had HIV. I got his humor from that. I got his humanity from that."
McConaughey has paid his dues in Hollywood, from little roles in big movies to leading roles in low-budget films that had Hollywood naysayers questioning his common sense. Despite some career setbacks along the way, the road to Oscar has been one filled with guys and glory. The following are five reasons are why Matthew McConaughey deserved an Oscar for Best Actor in 2014.
1. He Started His Career Playing A Stoner
All great actors have to start somewhere. For Matthew McConaughey, it was a breakout performance as a twenty-something stoner who hung out with teenagers in 1993's "Dazed and Confused." He followed that up quickly with small roles in "Angels in the Outfield," "Texas Chainsaw Massacre: The Next Generation" and "Boys on the Side." With each role, McConaughey seemed to find a higher level of acting confidence and by the time he scored a hard-won role serious role in "Lone Star," both fans and critics were beginning to take notice of what he could accomplish on-screen.