5 Reasons Why Bradley Cooper Would Make A Great Indiana Jones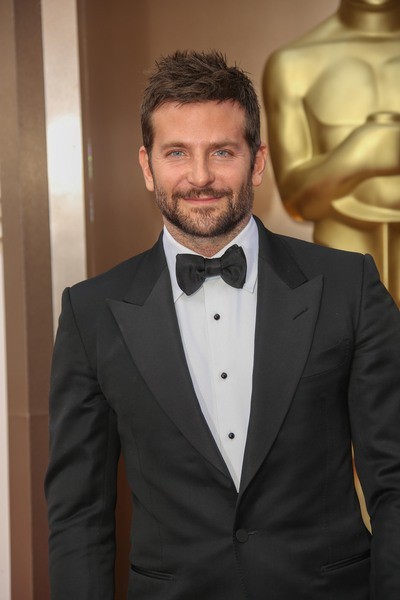 Producers have dismissed rumors that Bradley Cooper will replace Harrison Ford in an upcoming Indiana Jones film, much to the disappointment of fangirls everywhere.

The Latino Review claimed Cooper was being considered for the iconic role; however, producer Frank Marshall tweeted on Wednesday, "Due to the ridiculous rumors that keep popping up, like agents pipe dreams, I will stop commenting on our projects until I have real news."
He later added, "I can only confirm that Katy Perry will not be the new Indiana Jones."

Meanwhile, director, screenwriter and producer Frank Darapont told AICN: "I have not pitched an idea for a proposed Indiana Jones movie, nor has anybody approached me with such an idea. The inaccurate report on Latino Review was the first I'd heard of it."
Sigh. If only the rumor was true. We think Cooper would make an excellent Indiana Jones, and here's why:
1) He's really good looking (just like Ford was in his heydey). Cooper's piercing blue eyes and scruffy beard would definitely draw a female audience. Ford is 71 years old. We wouldn't mind a cameo, but it's time for him to give up the reins.
2) He's likable. Whether it's the characters he's played or the films he's starred in, Cooper gives off good vibes. He keeps his personal life to himself and seems to avoid Hollywood drama.
3) He's adventurous. Cooper hosted Lonely Planet's Treks in a Wild World for the Discovery Channel, which took him all over the world, from kayaking in British Columbia with Orca whales to ice-climbing in the Peruvian Andes. It would be no problem for Cooper to film stunts for an Indiana Jones project.
4) He's got acting chops. Bradly has been nominated for two Academy Awards ("American Hustle" and "Silver Linings Playbook.") But he also doesn't mind acting in lighter fare, including the upcoming "Guardians of the Galaxy" in which he plays Rocket Raccoon.
5) He's ready to helm an action franchise. Matt Damon had the "Bourne" series, Chris Hemsworth got "Thor," and now it's Cooper's turn. Yes, we know he had "The Hangover" films, but we'd love to see him get more physical on screen (without a shirt on, of course).