5 Questions With 'The Voice' Mentor Jewel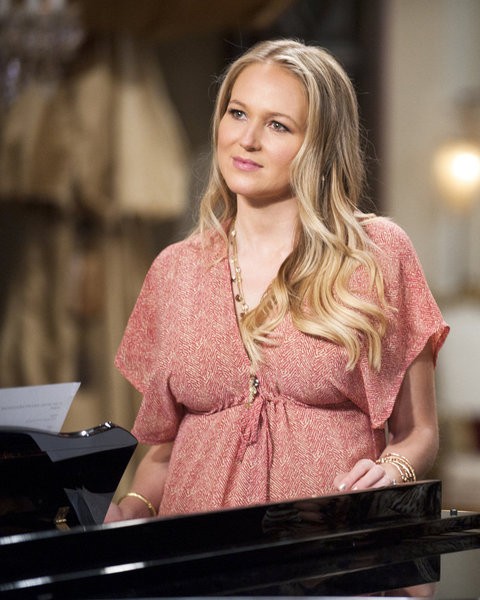 As The Voice continues its third week of battle rounds tonight, Team Christina's hopeful artists will be taking more pointers from Jewel. The Grammy-nominated singer recently stopped by to chat about her experience on the show.
It's not Jewel's first brush with reality TV: in 2007, she was a guest judge on American Idol as well as the host of Nashville Star. The next year, she became one of the judges on Nashville Star. And last year, she was both judge and co-host of Bravo's songwriting competition Platinum Hit.
Here's what Jewel had to say about joining Christina Aguilera's team for this season of The Voice.
What persuaded you to get involved with The Voice?

I love The Voice for several reasons. One is the blind auditions. The coaches get to just really feel the voice and see if it moves them.

It's current working musicians. It's not just a couple of executives saying you don't look the part.
And they don't just give vague advice. They go back with them and talk and show them step by step all those things that are important.

What would you say is the most important thing to you, as far as mentoring these artists?

These people are so talented, and one of the biggest things you can do for them is help them believe it.

Is there something that's been particularly fun for you in the mentoring process?

The most fun is the diversity of talent. The show isn't looking for the most technically skilled voice. It's looking for what moves you.

As a fan, are there artists on the show that you enjoy listening to?

There's several, and they're so different. I think Christina has a really good team together, I think Blake Shelton has a real good team together.
On our team, there's people I really love. There's a girl named Sera [Hill] who's an R&B singer.

Do you think that you would have competed on The Voice? If so, whose team would you be on?

I might've. I wasn't really pursuing music when I was discovered. I'm not sure it would have dawned on me that I was good enough. But if I was to go on one show, it would have been this one.
If I had to pick, I would've really wanted to interview the coaches. I would've really asked them what they like about me. I'd probably go with Blake Shelton because I think he cares about authenticity and storytelling, which are things that are important to me.
My thanks to Jewel for taking the time for this interview! You can check out her most recent album of children's songs, The Merry Goes Round, and follow her on Twitter at @jeweljk. The Voice airs its third night of battle rounds tonight at 8 PM ET/PT on NBC.
(c)2012 Brittany Frederick/Digital Airwaves. Appears at Starpulse with permission. All rights reserved. No reproduction permitted.