5 Occupations Richard Hammond Should Try in 'Crash Course' Season 3
Richard Hammond has broadened his horizons in this season of Richard Hammond's Crash Course. He's been a test pilot, a barber, and a Hollywood stuntman. While Crash Course hasn't yet been greenlit for a third season, here's a short list of occupations Richard should attempt if the BBC America show comes back.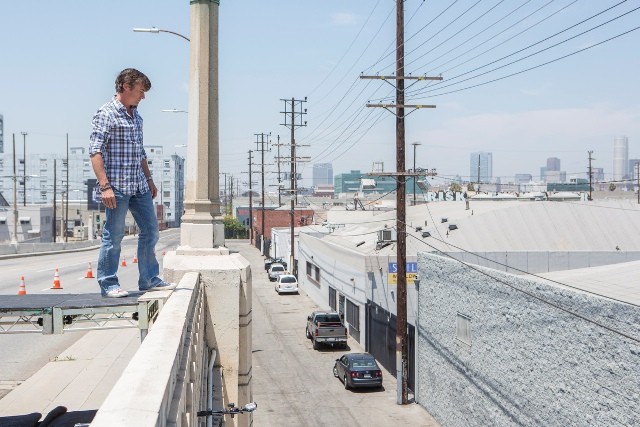 Actor. Richard's a successful television personality and we've seen him conquer his fear of stand-up comedy in season two. There's no doubt that he's good in front of a camera. Yet it would be an interesting change of pace if he were working off a different kind of script, one that required him to create a character instead of just being his usual charismatic self. Plus, depending on what he was acting in, there'd be all sorts of other things the show could talk about along the way. He might even be able to put his stuntman experience to good use.
Caterer. Part of Crash Course is taking Richard completely out of his element. In our interview during season one he mentioned that he doesn't know a lot about cooking - so why not put him in the kitchen? It would definitely be a challenge for him. Catering would put him in a different and potentially more interesting environment than just throwing him into the kitchen of a restaurant, and no doubt the hosts of whatever he was catering would be thrilled to see Richard Hammond at their event!
Aerospace Engineer. One of the most heartbreaking episodes of Top Gear involved Richard and co-host James May making a space shuttle out of a Reliant Robin, only to watch it crash and burn due to one fatal flaw. So how about Richard going into engineering to learn about how space shuttles and such are made? He could redeem himself by helping to get something off the ground. Or, a particularly ambitious episode could bring in James to give them one more crack at their Reliant Robin shuttle using Richard's newfound experience.
Teacher. Crash Course has shown us a lot of blue-collar jobs, but teaching hasn't been one of them. It might be an interesting place to put Richard - he's clearly charismatic and he knows a lot about a lot of things, but could he hold the attention of a classroom full of kids? Could he put together a lesson plan or any of the other little things teachers have to do every day? It could either go really well, or become absolute chaos, and either way it would make for interesting TV.
Band Member. Richard is musically inclined, and we even saw him perform as part of the Top Gear Band during the 'Top Gear of the Pops' Comic Relief special. But how would he adjust to the actual life of a touring musician? Fans would get to see Richard use another talent he doesn't often pull out of his bag of tricks, but he'd still be challenged. He'd have to be good enough to hang in with the rest of the band, and it's one thing to play a one-off special, another to be traveling from one gig to another and all that entails.
Stand-Up Comedian. As previously mentioned, this one's been done in season two, but it's worth revisiting - because by his own admission, Richard could have done it a lot better. What really needs to happen is that the show needs to have American Top Gear co-host Adam Ferrara, who also happens to be the best stand-up in the business, as Richard's mentor for the second go-around. Just having the two of them together would make for an excellent show - not to mention that Richard would learn even more about becoming a great comedian.
Richard Hammond's Crash Course continues at 10 PM ET/PT on BBC America. What jobs would you like to see Richard take on next?
For more from Brittany Frederick, visit Digital Airwaves and follow me on Twitter (@tvbrittanyf).
(c)2012 Brittany Frederick/Digital Airwaves. Appears at Starpulse with permission. All rights reserved. No reproduction permitted.