5 New Mid-Season Television Shows To Check Out...Or Not
Every Jan. 1, I heave a sigh of relief because I not only made it through another year and survived the frenzied stress of the holiday season but also because mid-season television shows will be unveiled.  Like Christmas presents from an adoring aunt, mid-season shows can be just what you need or exactly what you don't. 
Check out five new shows you may or may not want to check out: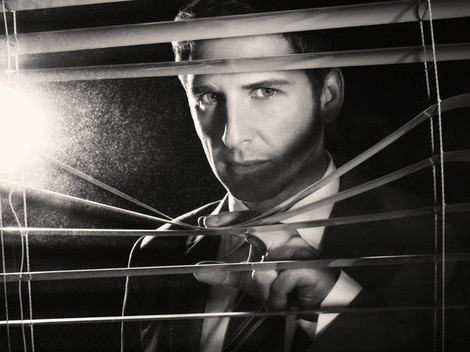 The Firm (NBC)
NBC took John Grisham's best-selling novel and big screen hit, "The Firm," and continued the story in the spin-off of the same name.  It follows Mitch McDeere, the Memphis lawyer who brought down a Chicago crimeboss and has been on the run ever since.  Ten years later, Tom Cruise's McDeere is now portrayed with Josh Lucas' ("J.Edgar") rugged, Southern boy charm.  He is out of witness protection and trying to revive his law career as a defense attorney for the every man.  He unknowingly allies himself with another prestigious law firm with nefarious ties and thrusts himself in the sights of new and old dangers. 
The trailer for "The Firm" plays like "The Good Wife" and USA's "Burn Notice's" lovechild with Lucas frantically wading through the Washington D.C.'s reflecting pool and using an antiquated pay phone to call for help.  While the show may struggle to bring a 20-year-old premise into modern age, I believe the stunning cast of Josh Lucas, the force-of nature that is Juliette Lewis and "Battlestar Galatica's" Tricia Helfer can heighten the old-fashioned legal procedural to something intriguing and addictive. 
Find out if "The Firm" is unlawfully good or just unlawful on Jan. 8 at 9 p.m. on NBC. 
If you can't wait until then, check out the NBC trailer below!