5 Fun Facts: 'We're The Millers' Star Will Poulter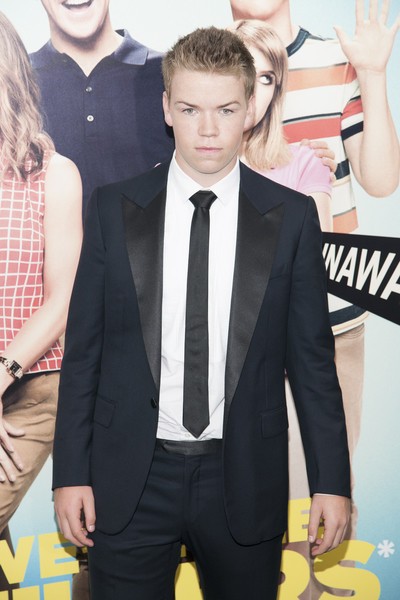 Ever wondered what it would be like to have a different family for a weekend? Well if the family turns out to be anything like the Millers, from New Line Cinema's latest flick "We're The Millers," you're in for a crazy ride.
In order to not be found suspicious when crossing the Mexico and U.S. border with smuggled marijuana, drug dealer David Burke creates a fake family to accompany him on a fake vacation down south. Not smart on his part, David hires a bunch of misfits to portray his family as the Millers and together they embark on a, not so low profile, journey. The cast includes of Jason Sudeikis playing David, Jennifer Aniston playing the stripper and fake mom Rose O'Reilly and Emma Roberts playing fake daughter Casey Mathis. To complete the family, fake son Kenny is played by Will Poulter who is soon to be established as an actor to watch out for.
Not quite the newcomer, Poulter already has a famous performance under his belt playing Eustace Clarence Scrubb in "The Chronicles of Narnia: The Voyage of the Dawn Treader." But is there more to Poulter and his credits? Let's find out.
1. The part of Kenny is a risk taking role and one that is suitable for a fearless actor, but Poulter has been noted to be the opposite. Interviewers have stated Poulter to be shy and very polite and even Poulter calls himself a scaredy cat.
2. Poulter is British born.
3. Casting director Susie Figgis discovered Poulter at his secondary school, Harrodian.
4. Famous British vlogger Jack Harries is friends with Poulter, and together they were in the video Jack and Will featured on Harries's YouTube channel.
5. Will Poulter is a child star, having been a lead in the comedy "Son of Rambow."