5 Fun Facts: 'The Smurfs 2' Star Neil Patrick Harris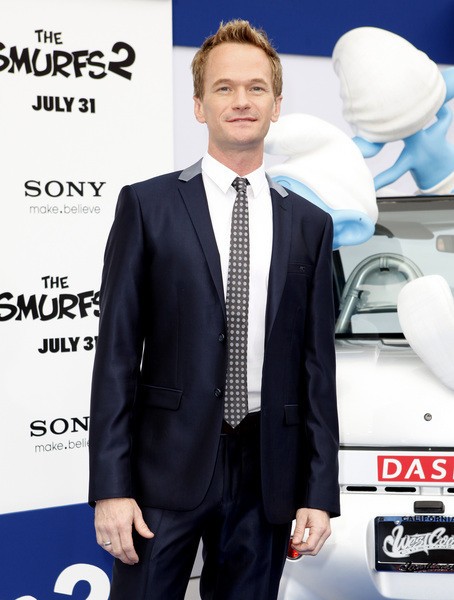 The little blue fellas are back and accompanied by Neil Patrick Harris in "The Smurfs 2."
The sequel centers around the evil wizard Gargamel who finds himself short of smurf essence to keep power. He discovers that he must gain the essence from a real smurf and kidnaps Smurfette to help him succeed. In hopes of gaining the secret smurf formula, Gargamel whisks Smurfette to Paris. Of course the dashing smurfs have to rescue her and they enlist in the humans to help them do so. Who will ultimately assist them? NPH himself.

It can't be too hard on NPH seeing as he has the capability to take on any task. He was a teenaged genius in Doogie Howser, M.D., he's been on broadway, in movies, played the well known Barney in "How I Met Your Mother" and hosted prestigious awards shows. But we all already know this. So what else is there to NPH that you haven't heard of? Let's see...

1. NPH was nominated for a Golden Globe (Best Performance by an Actor in a Supporting Role in a Motion Picture for Clara's Heart) at the age of 15. 15! Kids are just beginning to create their career goals at the age of 15. Harris had his set and earned.
2. Harris is an amateur magician, having performed tricks on various talk shows such as Jay Leno, David Letterman and Ellen DeGeneres. He also serves on the Board of Directors at Hollywood's Magic Castle, a place where magicians mingle.
3. A lucky man, Harris has access to a lifetime supply of Red Bull. He earned the supply as well as a mini-refrigerator, by the company, after advertising the product excessively.
4. Harris is famous, but did you know he's as famous as having his own star on the Hollywood Walk of Fame? Location: 6243 Hollywood Boulevard in Hollywood, California.
5. Sounds painful but Harris had to have his ears pinned back because they would stick out too much at a young age.