5 Fun Facts: 'The Lone Ranger' Star Johnny Depp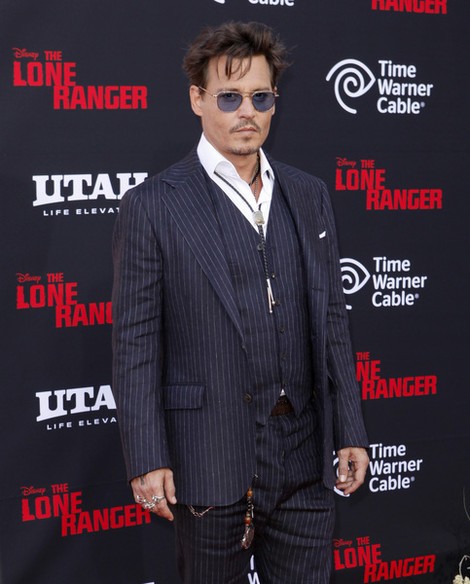 Is Jack Sparrow back? No, but Johnny Depp, his long-haired wig and outrageous make-up are.
Depp is revising the role of Tonto in the July 3rd release of "The Lone Ranger." Popular in the 50s, the show followed Lone Ranger and his Indian companion, Tonto, as they fought injustice. Original fans may remember the show more targeted towards the Lone Ranger. This time around, it seems like all eyes are on Tonto.
Depp has taken the character of Tonto to new heights. Even though the story focuses on the Lone Ranger, Depp plays the role of Tonto in a way that makes him stand out on screen. Is that much of a surprise, coming from an actor who's known for fully transforming himself into his characters?
What is a surprise though is Depp just being Johnny Depp. In other words, Depp is nothing like his characters. Unless you are one of his hardcore fans, here are 5 fun facts you don't know about Johnny Depp.
1. For a face that is hidden on screen or constantly transformed, people seem to notice THE Johnny Depp regardless. He was voted one of the 50 Most Beautiful People by People Magazine, twice.
2. Besides owning 3 homes (one each in LA, Paris and Nashville) Depp owns an ISLAND! He purchased the tropical paradise, located in the Bahamas, for 3.6 million.
3. Even though he played the chocolate God in "Charlie and the Chocolate Factory," Depp was allergic to chocolate when he was a child.
4. One of Depp's favorite pastimes, as admitted in an interview, is watching cartoons with his kids. Maybe that is where he gets ideas for his versatile movie characters.
5. Does Depp seem like a tough guy to you? Well, he's not. He is scared of clowns, spiders and ghosts. The fact that Depp believes in ghosts is not much of a surprise though.