5 Fun Facts: 'The Lone Ranger' Star Armie Hammer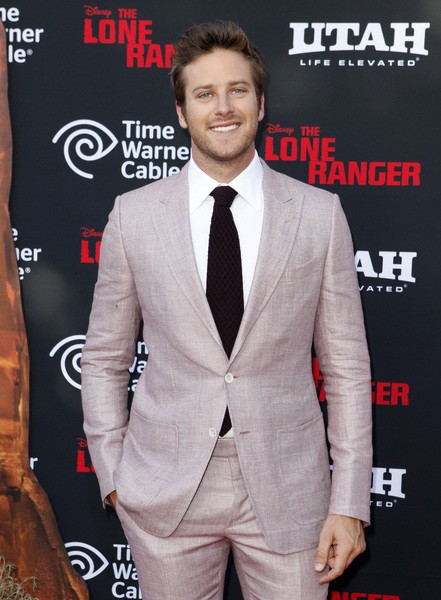 How was the West won?
Could it be by Armie Hammer's good looks?
Armie Hammer, known best for his role as the Winklevoss twins, in "The Social Network," is revising the role of Lone Ranger in the July 3rd release of "The Lone Ranger." Popular in the 50s, the show followed Lone Ranger and his Indian companion, Tonto, as they fought injustice. Even though all eyes are on Johnny Depp's unique Tonto look in the movie, Hammer is bringing his acting chops to the screen.
So, who is Armie Hammer? Well, besides telling you his real name is Armand Douglas "Armie" Hammer, here are five fun facts about Hammer to help you get more acquainted with him.
1. The good looking stud is young, but taken. He is married to TV reporter Elizabeth Chambers, whom he met at a Hollywood gas station. LA ladies, start scouting your future husband at your local gas stop.
2. If you aren't already swooning over his captivating eyes, you'll probably fall for him when he plays you a song. The guy can play the guitar.
3. Hammer was cast as Batman in "Justice League" last year. Talks of the movie fell apart when the budget was out of range. Who knows, we might see the movie happen with Hammer as Batman.
4. Take a guess at this 6' 5" guy's shoe size. It's 15!
5. Being a rebellious child, Hammer once poured lighter fluid outside of his Christian school and set it on fire. Not smart on his part, he spelled his name out with the fluid and got caught.