5 Fun Facts: 'Pacific Rim' Star Charlie Hunnam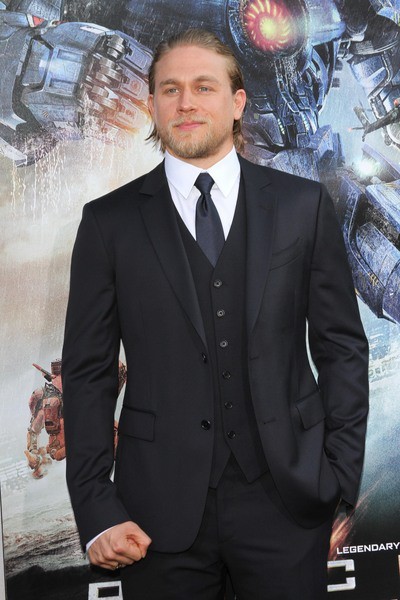 Guillermo del Toro, mastermind behind Hellboy, is back with his new science fiction flick Pacific Rim. Del Toro casted British export Charlie Hunnam to play lead Raleigh Beckett, stating that Hunnam "…had an earnest, really honest nature and…as a male audience member… [Toro could] go, 'I like that guy'... he has an earthy quality." Hunnam's character, Beckett, is a washed up pilot who is bought out of retirement by a team of specialized fighters. Together they must use Jaegers (robots) to save the world from an apocalypse by Kaiju (monstrous sea creatures.)
If you take one look at Hunnam, there is no doubt that he doesn't look the part of a robot wearing, life saving hero. Need proof? Check out his body. Viewers of Sons of Anarchy may remember him as Jackson "Jax" Teller, but for the rest of us, who is Charlie Hunnam? Let's take a look inside of his life because he bound to become a household name after the release of Pacific Rim.
1. Usually one can tell a British man from an American one. Don't let Hunnam fool you with his American looks because he is a British born from Newcastle, England.
2. Hunnam was discovered in a shoe shop by a production manager. He was immediately cast in the manager's children's show Byker Grove.
3. Not only an actor, Hunnam is also a screenwriter. His screenplay "Vlad" was sold to Summit Entertainment in 2009, with Brad Pitt's Plan B Studios signed on as co-producers. It is currently a future project.
4. He married, now ex-wife, Katharine Towne after 4 weeks of dating.
5. In 2005, Hunnam placed 9th in Elle Girls "Top 100 Sexiest Men."